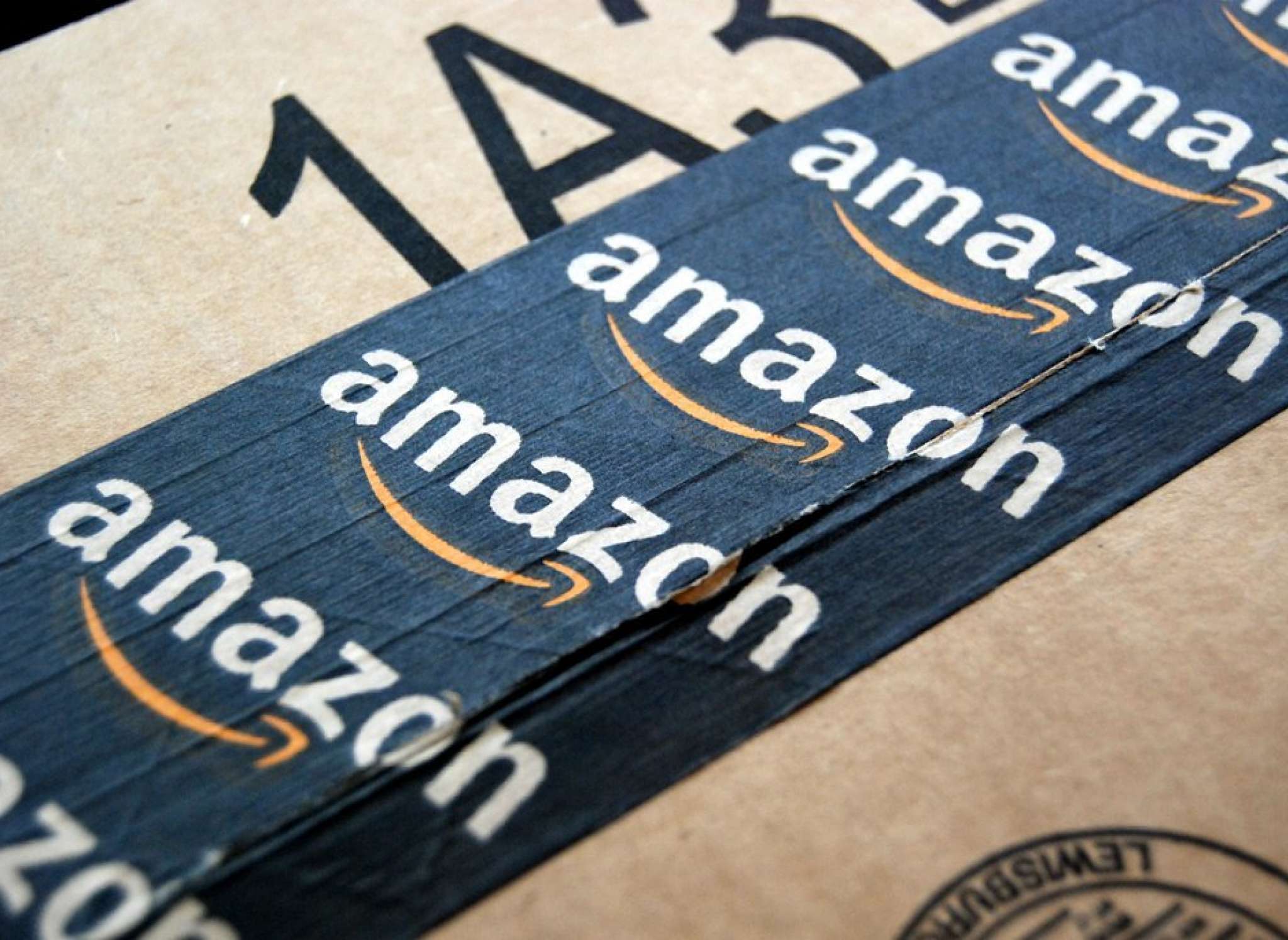 Blog
4 Tips For Selling on Amazon That Won't Cost You Anything
In the age of ecommerce, Amazon rules the landscape, which is why if your company sells a product, you probably felt the pressure and signed up for an account. But, at the moment, you have no idea what to do with it. You're not alone – most small business owners are in the same boat. Let our pain in learning how to use Amazon be your gain. We're going to share 4 tips to selling on the platform that won't cost you anything:
How to use your competitors to your advantage
How to grow product reviews in order to grow sales
Learning the best way to become visible to customers through listings & keywords
How to become competitive in the crazy Amazon marketplace
Study Your Competitors 
There's no better resource for learning what to do and what not to do on Amazon than your competitors. Research your top three, bookmark them, track their moves and take regular notes. These brands will quickly become your best frenemies. One of them may do something you haven't thought of yet, even if it's as subtle as the way they're categorizing products. For example, let's say you sell natural soap. When you listed your soap, you selected a general category, "Beauty & Personal Care," and now you're ranked number 1,176 in that category. You notice that your competitor has categorized their product in a more specific subcategory, "Hand Wash," and they're ranked 20th. The difference in these two rankings is monumental in Amazon land. Because you categorized too broadly, you will show up on page five in search results rather than page one. Time to rethink that category choice or you can kiss sales goodbye.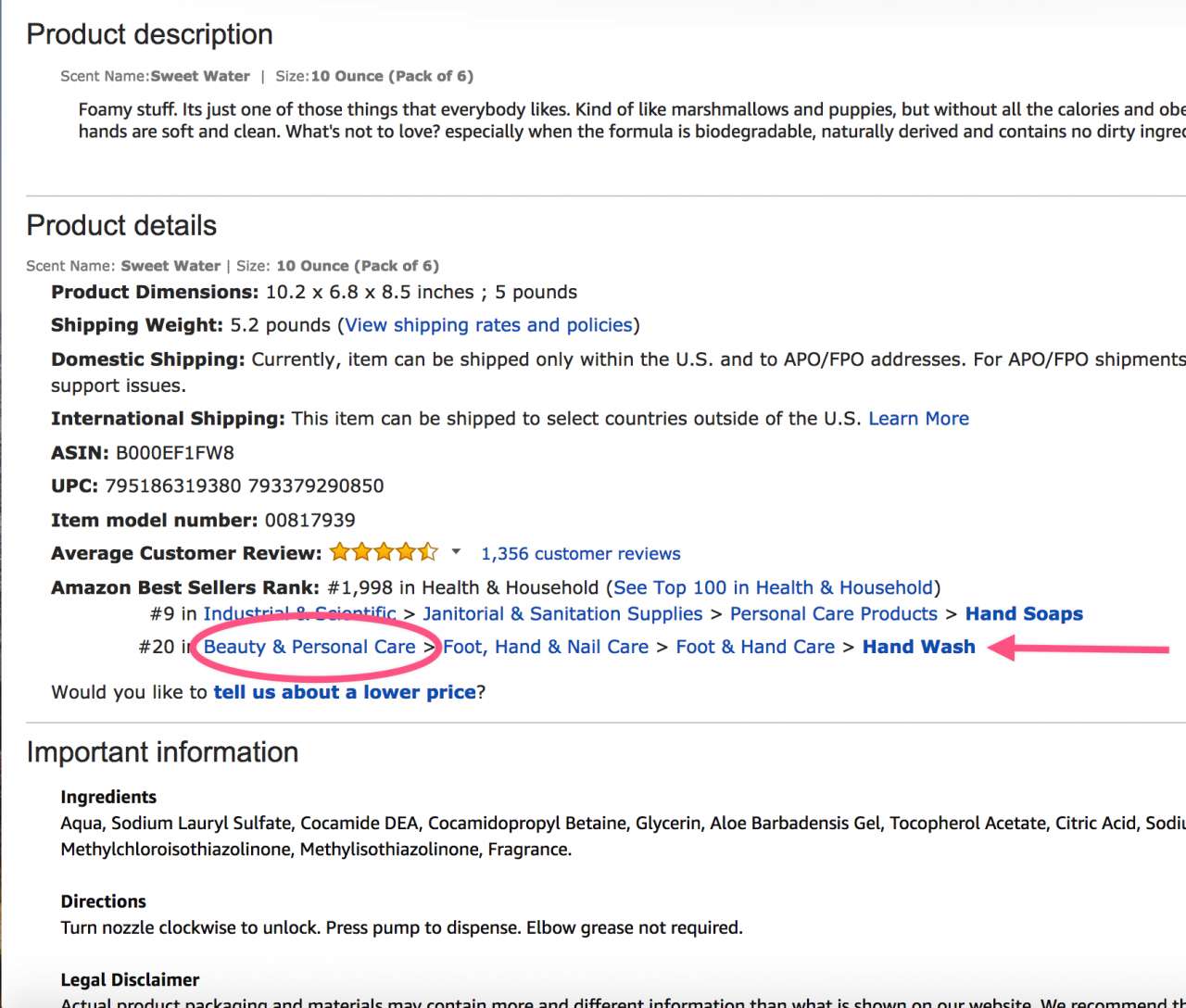 Continue to analyze competitors on a regular basis. Look at their graphics, images, product descriptions and especially keywords through apps like Keyword Inspector. Stalk their rankings and their reviews. You might even try contacting them through email or social media to gauge customer service and the tone in which they reply. Learning everything you can will prove valuable.
Make a Strategy For Gaining More Reviews & Feedback
Amazon limits the ways you're able to communicate with customers, so it's pertinent that you find a way to encourage positivity and discourage product-killing negativity. Driving positive reviews to your products and to your seller account will make an enormous difference in the the success or failure of your Amazon business. Here's the outcome you want:
Gain customer reviews of products to drive more sales
Grow positive seller feedback to build credibility
Open up communication to customers through direct email
To tackle these three things, you'll need to find the best Amazon-integrated email platform to communicate through. This will be your first step in the mission to capture product reviews and seller feedback as well as redirect customers to your customer service team. There are tons of options out there, but you can start by researching Feedback Genius, Feedback Five or Kibly.
You may be wondering what the difference is between product reviews and seller feedback. Product reviews are free advertising from customers who are telling everyone on Amazon what they think of your product. People trust their peers miles more than they trust you as the seller.  Needless to say, budgeting a healthy portion of your time towards growing product reviews for your top 3 products will pay off. The more five-star reviews a product has, the more it will sell. If you're already gaining momentum on a few products, focus on pushing those to gain quality (five-star reviews versus two-star reviews just for the sake of getting reviews) and then quantity (ten five-star ratings are better than 100 three-star). Then apply the methods that work best for your brand to the rest of your products.
Seller feedback is how a customer publicly rates the experience of shopping with your store.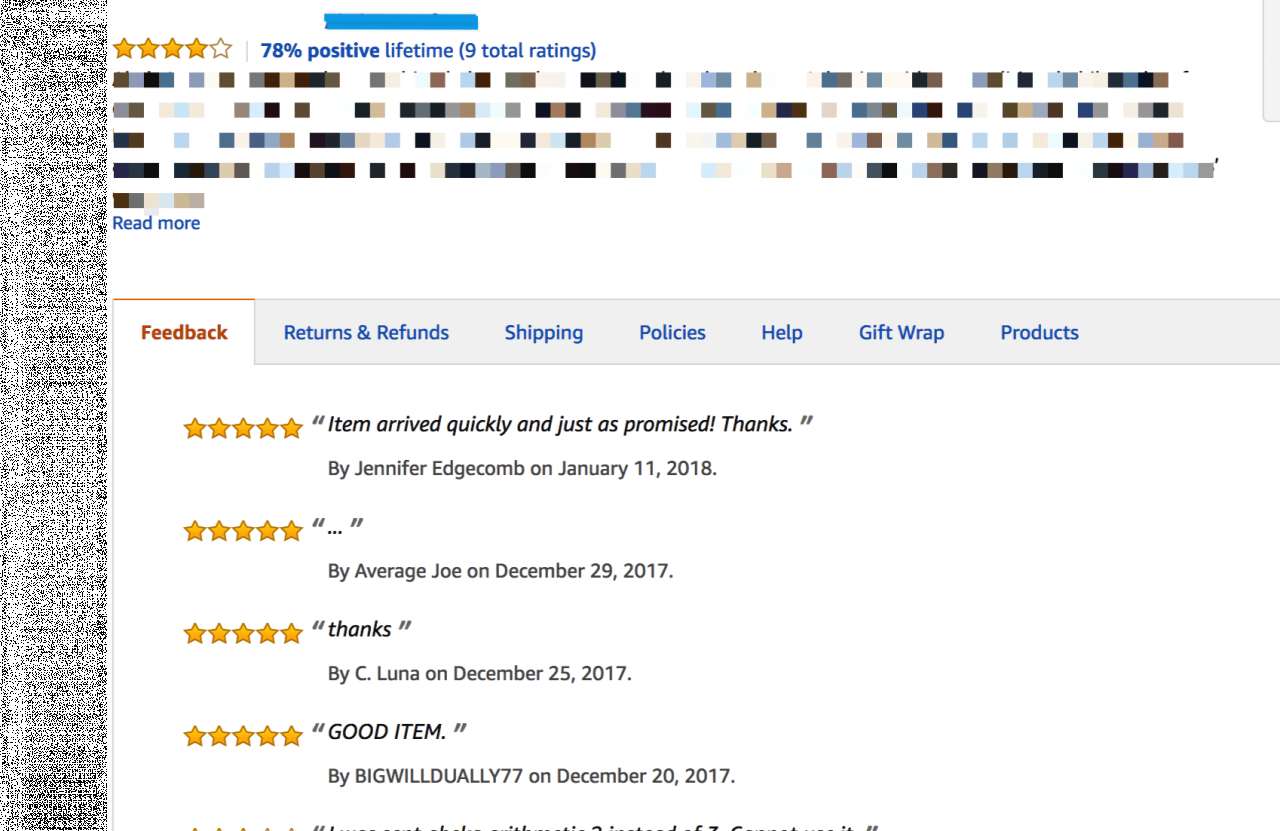 This includes shipping, customer service and how you stood up to what you promised. A customer approval rating of 78 percent versus 100? There's no question, a store with a 78 percent rating is not getting the sale. You need to get that rating as close to 100 as possible. 
"What if I already have a low rating?" you ask. Don't worry – you can easily request negative seller feedback be removed. You may not succeed on the first round, but here are a couple tips to overcome. For your first try, go to Help > Contact us > Manage customer feedback, then enter the order number and make your argument. If you receive a rejection to that request, you'll want to get more creative with your plea by going to Help > Contact us > My issue isn't listed > Other issues > Report a violation, and explain. Citing Amazon's policies regarding seller feedback has proved to be a winner for us in the past. Amazon seller customer service is notoriously inconsistent, so be clear, concise and provide proof. And if the shipment was fulfilled by Amazon, your chances of removal are much higher.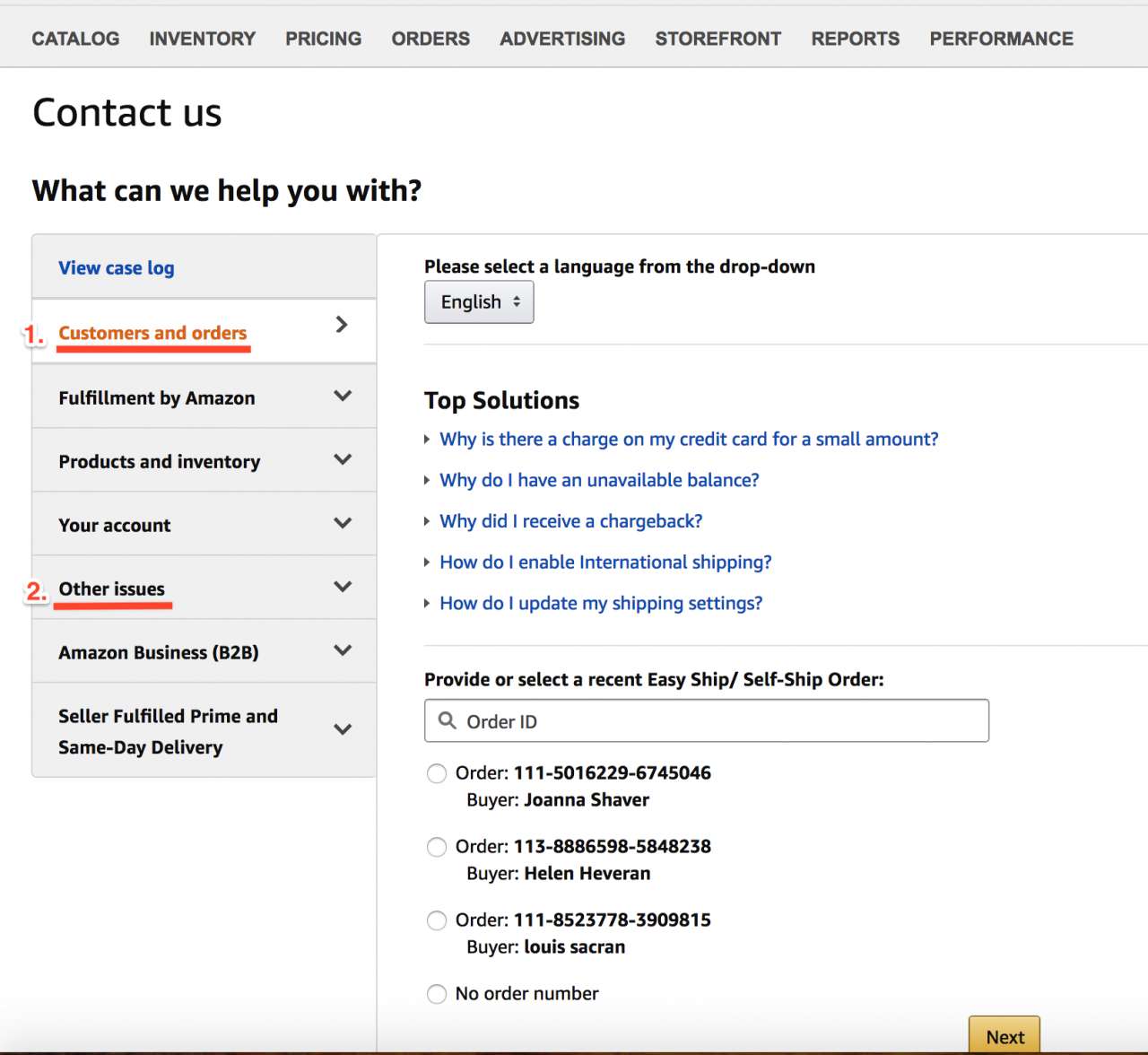 Be Visible by Using Keywords
When you list a product on Amazon, there are tons of blanks to fill in. However, it tells you that  only a hand full of them are required. While it's tempting to just skip over all the extras, if you leave information out, potential customers won't be able to find you. It's imperative to submit the full picture to the search engine by filling in every blank to give inquiring minds a real chance to find your products.
If you don't understand what kind of information a particular blank if asking for, do some digging. Odds are, other sellers skipped it for that reason as well, which means if you fill it in, you have more information listed than your competitors do. Leaving out the detail of whether your natural soap is a liquid or a bar can make a huge difference in a search. 
Product descriptions are also crucial to a customer. If a consumer cannot clearly understand the benefits or components of your product, they will not buy it. So spend time building quality descriptions for your products. 
Ask yourself this question, "If I had never heard of this product, would this convince me that I need it?" If not, rework it. A don't forget to include the keywords. 
Lastly, look into platforms that let you research keywords by ASIN (Amazon's version of a sku). Every product on Amazon has one, and it's visible to you on the public product page. Remember how we told you to research your competitors? Same goes here. Run reverse ASIN keyword searches on comparable products, and steal their hardest hitting keywords. You'll want to include the highest ranking keywords in your product title, product descriptions, and then be sure they are all entered on the back end as well. 

Be More Competitive on Amazon
Now that you know how to maintain a visible, healthy Amazon account, it's time to make your products more competitive in the market. Coupons, promotions and sales are a far less expensive way to advertise than running Facebook ads or banner and retargeting ads through Amazon. But as with most things on Amazon, they don't always make it easy to use their platform to run a sale. However, with some practice, you'll get the hang of it. 
The simplest and newest opportunity to discount a product on Amazon is Coupons. We highly recommend using this tool to boost the visibility of your products and drive new customers to your store. Coupons are not time consuming to set up, plus they're totally visible to the public. If a customer is searching and finds your product, the coupon you've set up will be visible underneath it. Voila! Incentivized to buy! The customer simply chooses whether or not they want to use the coupon. Do a little poking into how to run these by clicking on the link above, and you'll be a pro in no time.
When it comes to running product-specific or combination promotions like BOGOS or bundle deals, you just have to login and start practicing. But be warned, there is a high risk for mistakes when using Amazon's promotions. Before you set a promotion in motion, we recommend these three steps:
Thoroughly research how other people have done it

Test several times

Make sure the promo is private before you submit it for review
Storewide sales are a totally different beast. This type of sale can only be scheduled via a bulk upload to your store through an Amazon-created, macro-enabled Excel file or txt template. Fortunately Amazon does provide an upload tester in order to spot errors before you go live with a bulk sale. Just don't get cocky and skip that test step. A storewide sale error is a hard one to correct quickly. 

The End Game? Stay Relevant
Amazon is constantly evolving, and because of that, the most important thing you can do is stay in the know. Get into all the Amazon seller circles and forums you can. By building a network of resources you can count on and bounce ideas off of, you'll be able to stay current and get ahead of your ever-growing competitors. You should also start looking into other platforms like Jet (acquired by Walmart last year), Walmart, and Alibaba. If you choose to be a sponge and listen to all the chatter that's out there, we promise, you will not to get left behind. Podcasts, seller forums, conferences, current articles, repeat. Go forth and prosper.