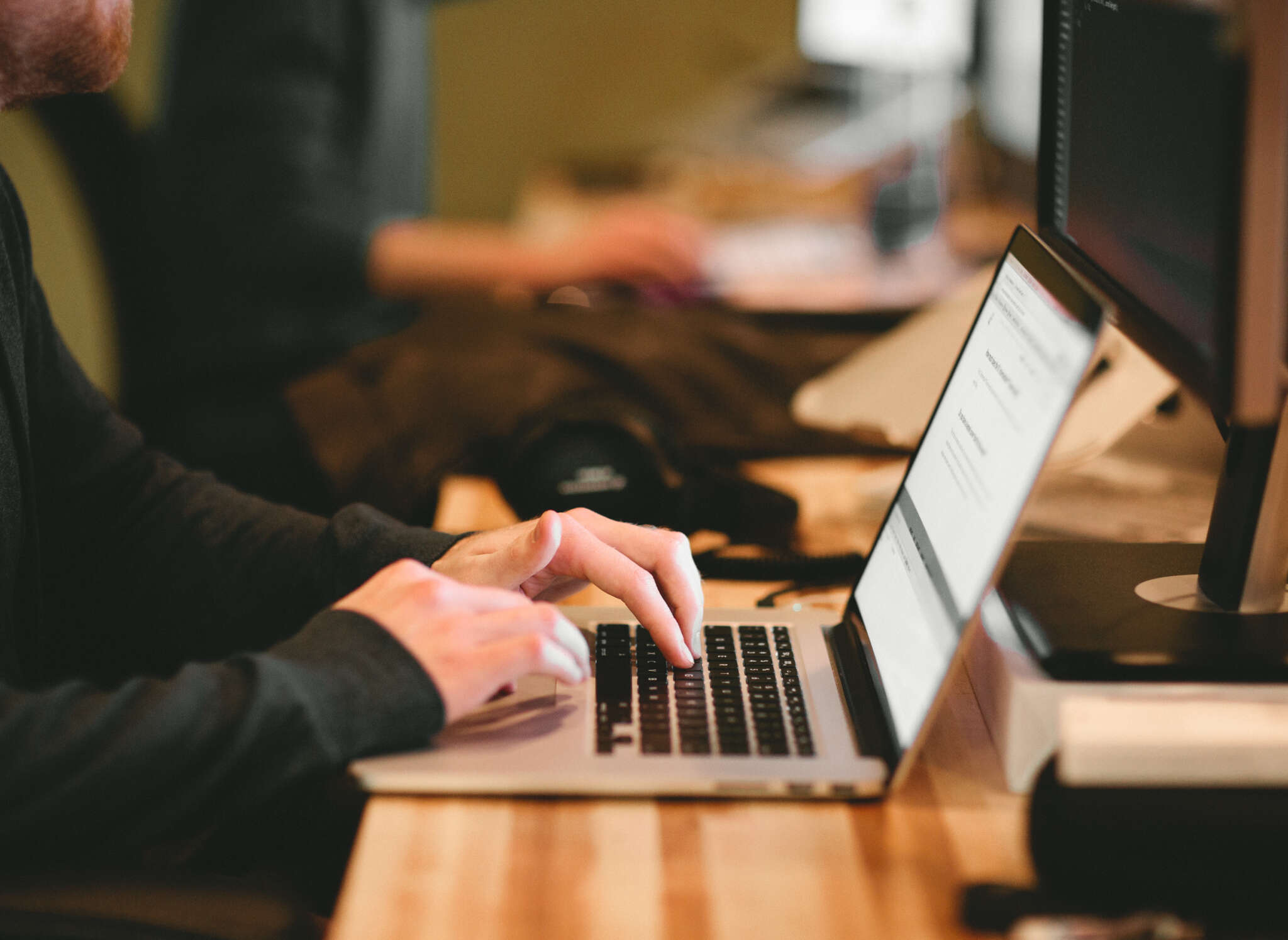 Blog
The Importance of Being Found Online
Google processes more than 40,000 search queries every second. That's 4.3 billion searches per day and 1.2 trillion every year. The likelihood of a potential customer finding you if you're not on the first page? Not good at all. Needless to say, where you rank matters.

If you're a business that's focused on building brand awareness, generating leads or selling a product, you should take a moment and think about what your brand is doing to improve how potential customers can find you through search. If you're a business that's not trying to do one or all of these elements, well, you won't be in business very long.
Improving Organic Rankings
Several months ago we were presenting a digital strategy to a client and showed them a list of keywords that they should own. Alongside that list we also showed them their current ranking for each of those keywords. We then pulled in the competitors who outranked them and opened the floor for questions, the first of which came from the president of the division and went something like this: "You mean a company that manages only a fraction of the assets that we manage is ranking ahead of us?" Bingo. Size doesn't matter when it comes to search results.
Google is a stock market. They trade content results in exchange for the opportunity to show ads relative to the search. Their algorithms are set up to reward those who are the authority in their subject matter, which is where brands start to fall short.
Creating authoritative content that is both entertaining and informing is the only way to effectively improve rankings (assuming you have followed SEO best practices and set up the foundation of your site correctly). Let's say your business ranks 50th for an important keyword and you want to get to the first page. How do you get there? Google isn't going to recognize you as a trusted source to drive searches to unless they see that you are working to improve your authority. That is why creating content is so key. You want to make sure that when your site is crawled, you are getting the right pages indexed so you can be rewarded for your work (more on how Google crawls site here).
Why The First Page Matters
If you don't rank on the first page, you don't exist. It's that simple in the digital marketing landscape. There have been several studies over the past decade that show the value of ranking on the first page, and the numbers have remained fairly consistent on the value of ranking in the top three. Below you will find the results from a study done by Chitika that shows the value of ranking on the first page.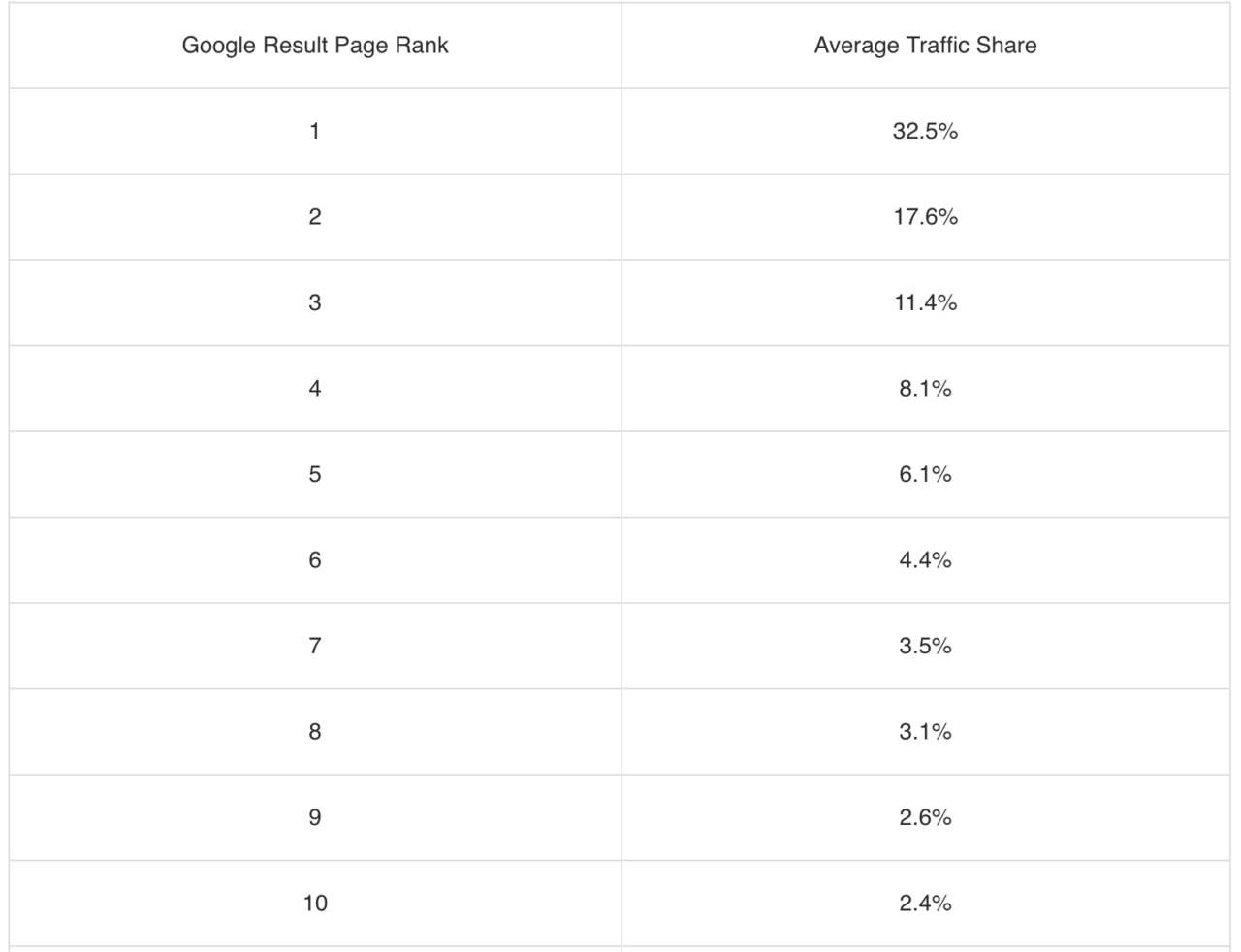 As you can see, more than 60 percent of clicks come from the top three search results, and close to 92 percent of all clicks occur on page one.
How To Get Started
How many days have gone by since you actually marketed your business? And how many customers have you lost as a result of that? Improving organic rankings is a long-term digital strategy. You will not have overnight success, but if you don't start now, your competitors will continue to grow market share while you remain idle.
To get started, generate a list of keywords relevant to your brand that give you a realistic chance rank for. If you're running a local ice cream shop, you are never going to rank on the first page for "ice cream." Instead, focus on long-tail keywords such as "best ice cream in Nashville" that give your site a better chance to appear on the first page. Focusing on 10-20 keywords at a time is the best way to see success and not get overwhelmed.
If you don't already have a blog on your site, create one. A blog is one of the best places to publish content on your website in a way in which you can organize it and keep the user experience simple.
The Best Tools To Use
There are hundreds of tools out there that are designed to help you analyze and improve rankings. Don't get overwhelmed trying to find the perfect one as it's going to take a few to get the job done efficiently. Here is a list of our preferred tools to start out:
MOZ for SEO tools and tracking
SEM Rush for competitive analysis, keyword recommendations and much more
Google Webmasters for general knowledge and best practices
More than 9.6 million searches happened while you were reading this article. Don't let another day go by without establishing a strategy that is going to get your product or service in front of new customers looking for what you have to offer, but have no clue that you exist because they can't find you.