Finding better answers means asking better questions.
Iowa Healthcare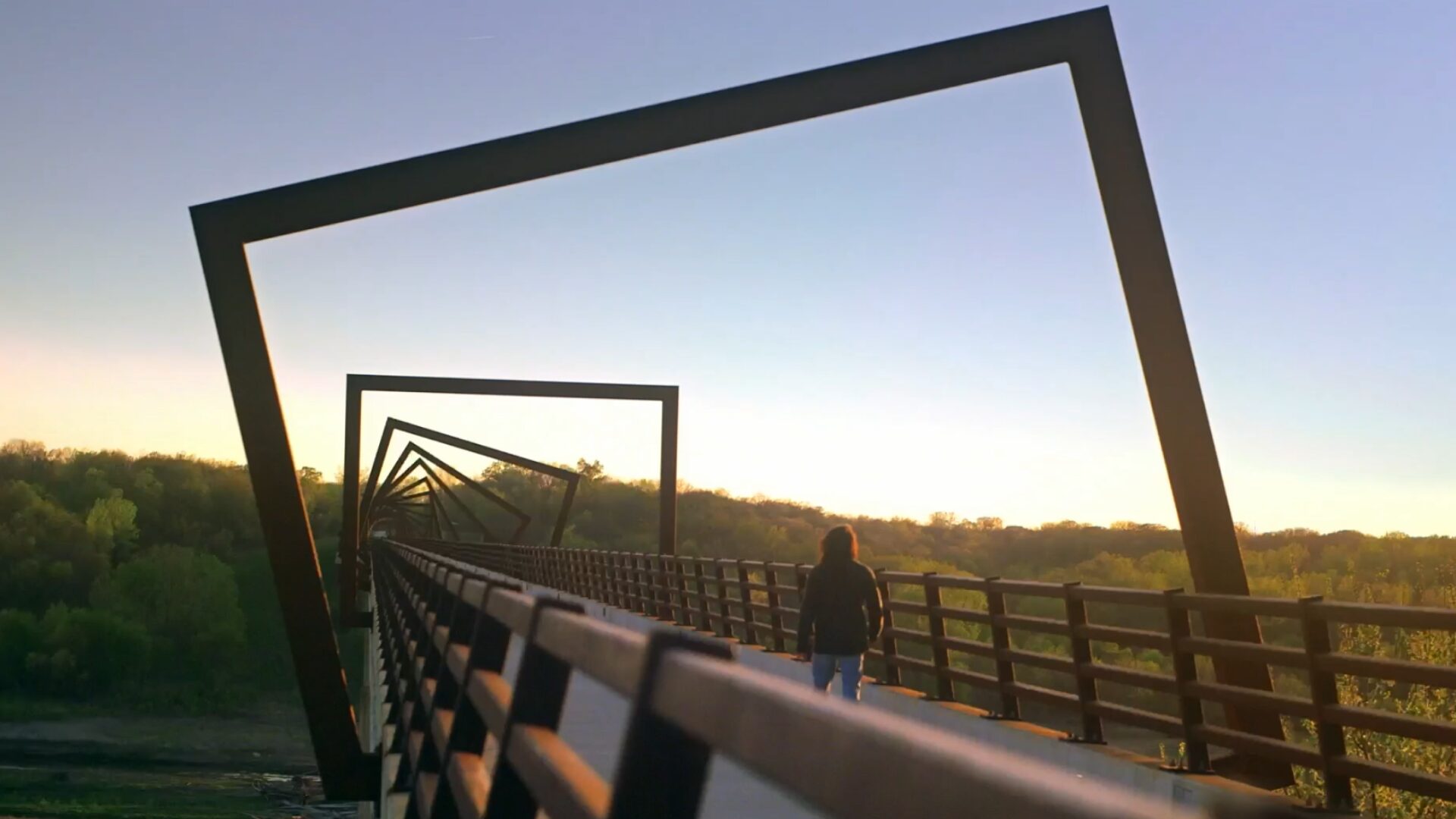 Situation
University of Iowa Healthcare is a leading academic medical center smack dab in the center of a vast rural landscape. Serving an audience largely unfamiliar with and sometimes even distrustful of the latest advances in medicine happening nearby, it was up to us to educate the public about the benefits of an AMC while instilling needed warmth and trust in the brand.
Approach
Highlighting the relentless pursuit of the next little victory shared by everyone at UI, we developed a campaign centered around asking questions. By encouraging our audiences to ask questions about their healthcare, we implicitly taught them there was an institution asking those same questions and discovering better answers.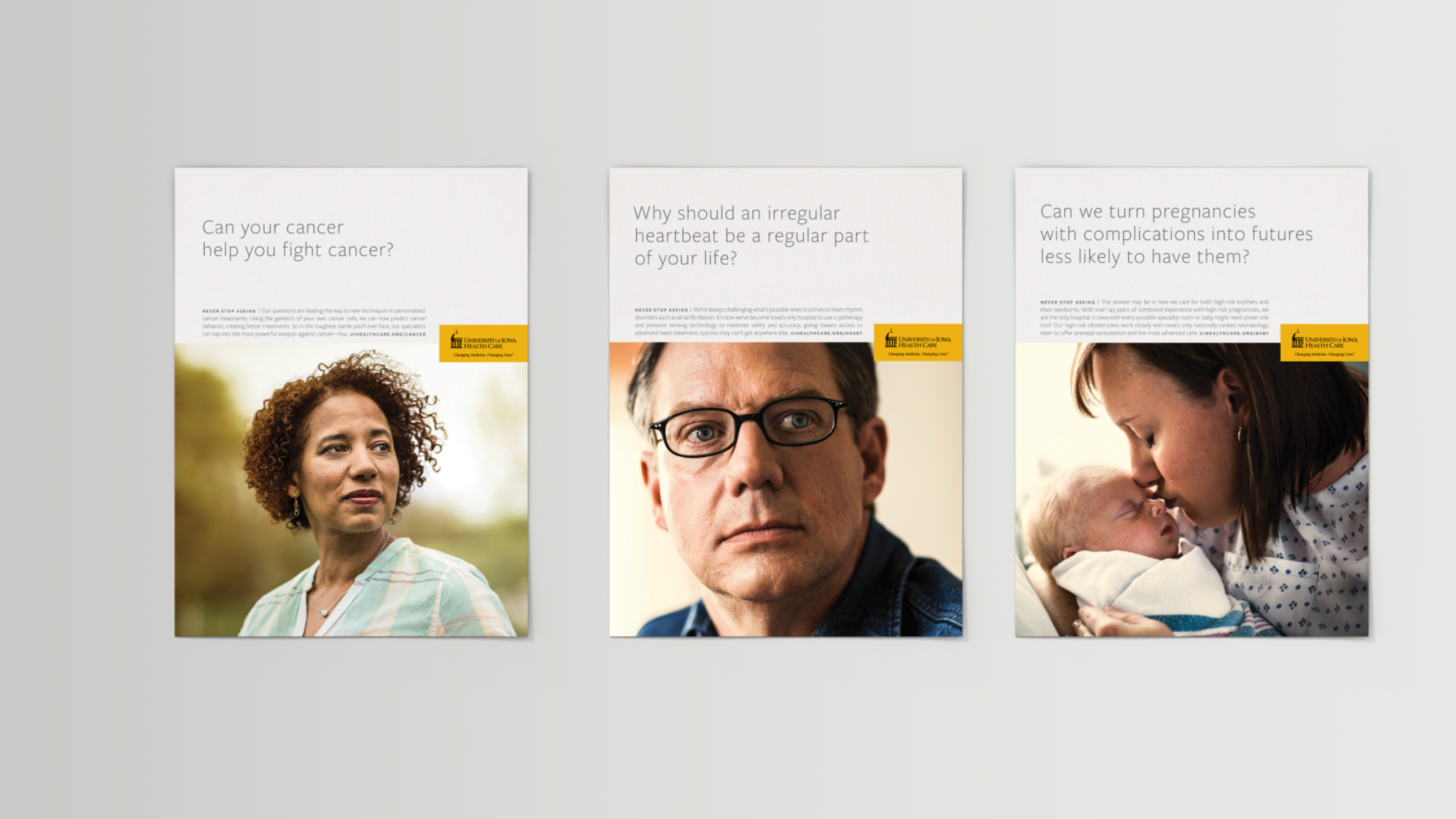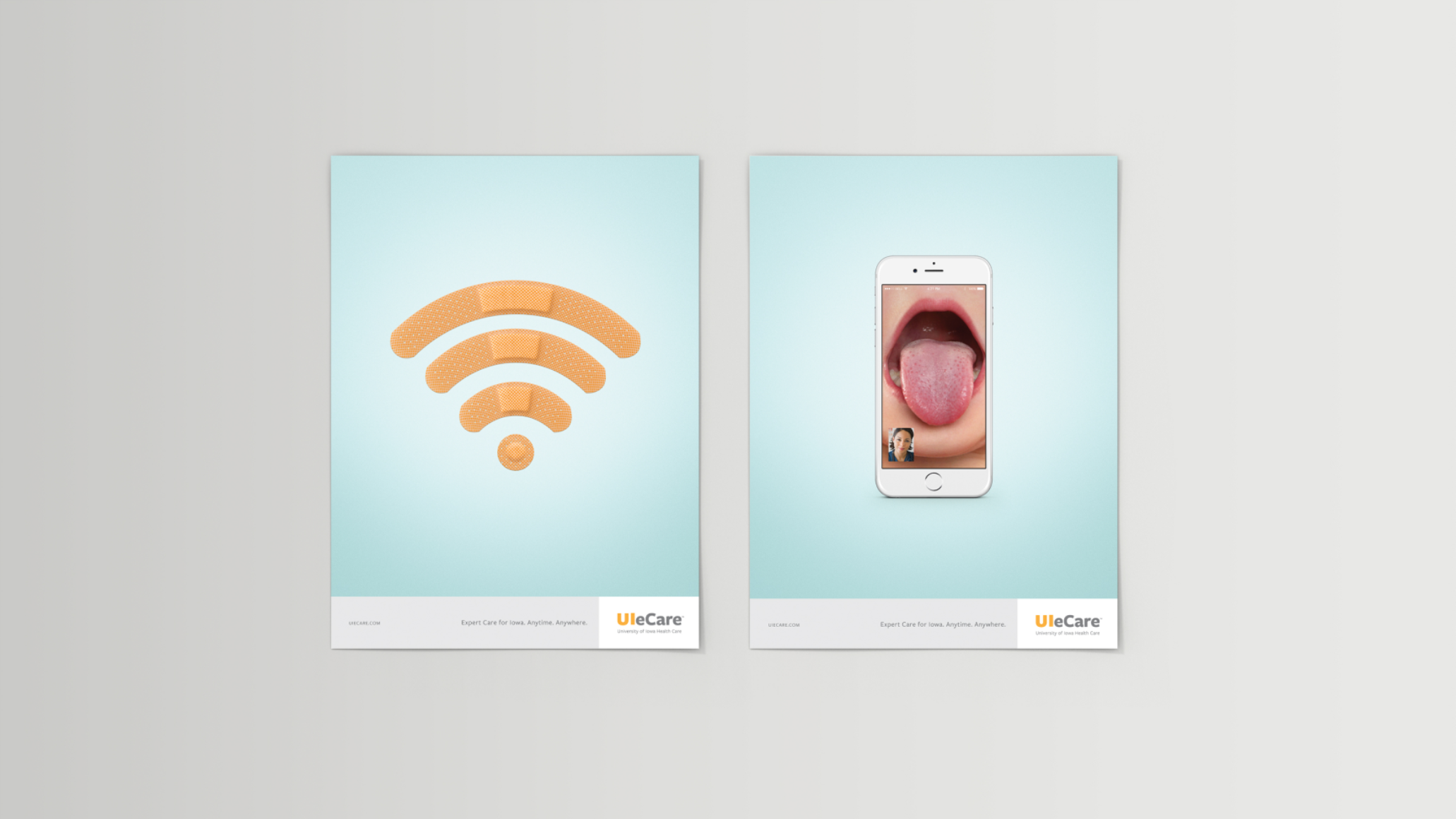 More Everything
Staffed with more specialists, more child-sized equipment, and the highest-level NICU in the region, UI Children's Hospital offered more of just about everything to the kids of Iowa. And if there's one thing kids like, it's more of just about everything.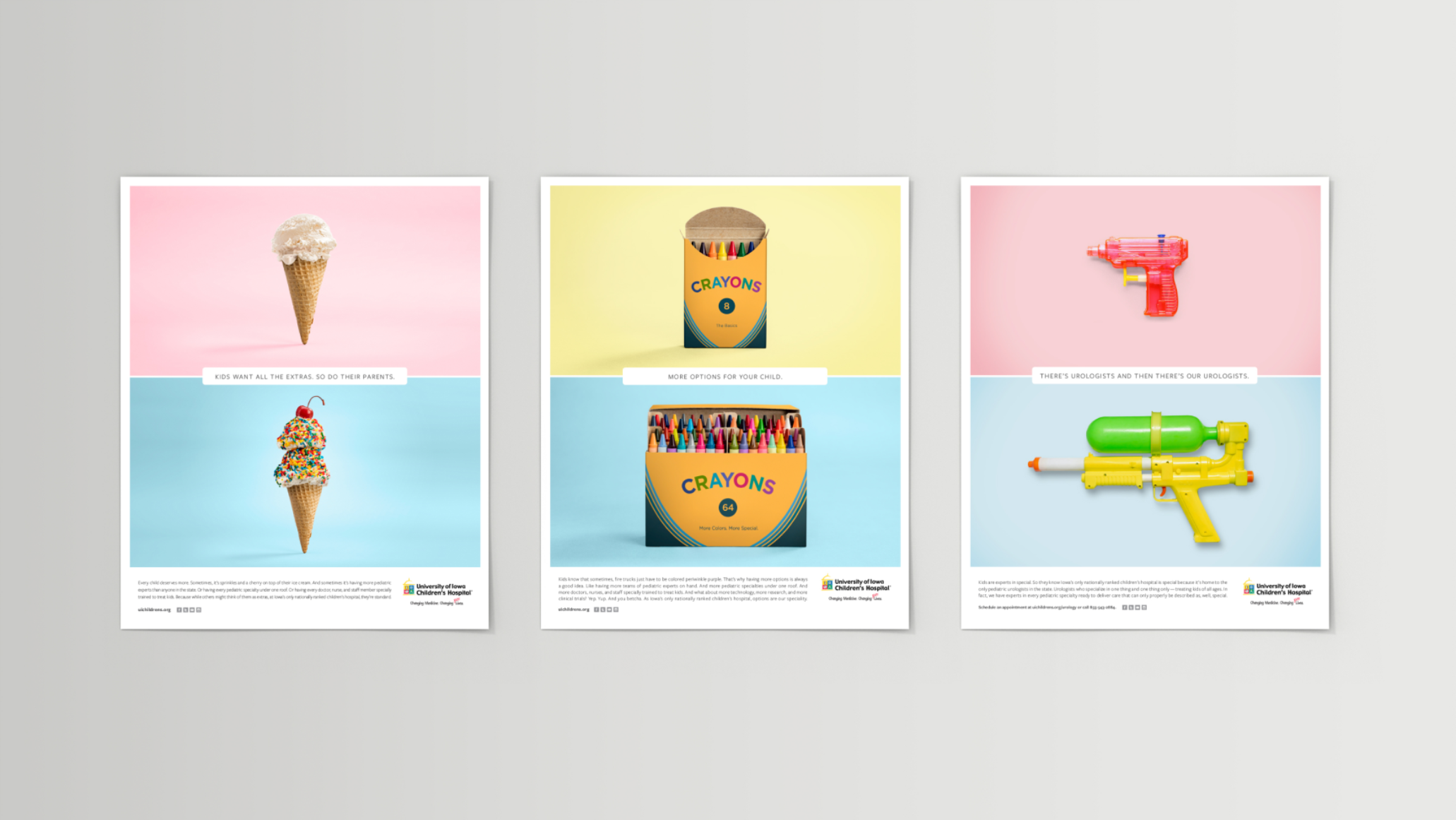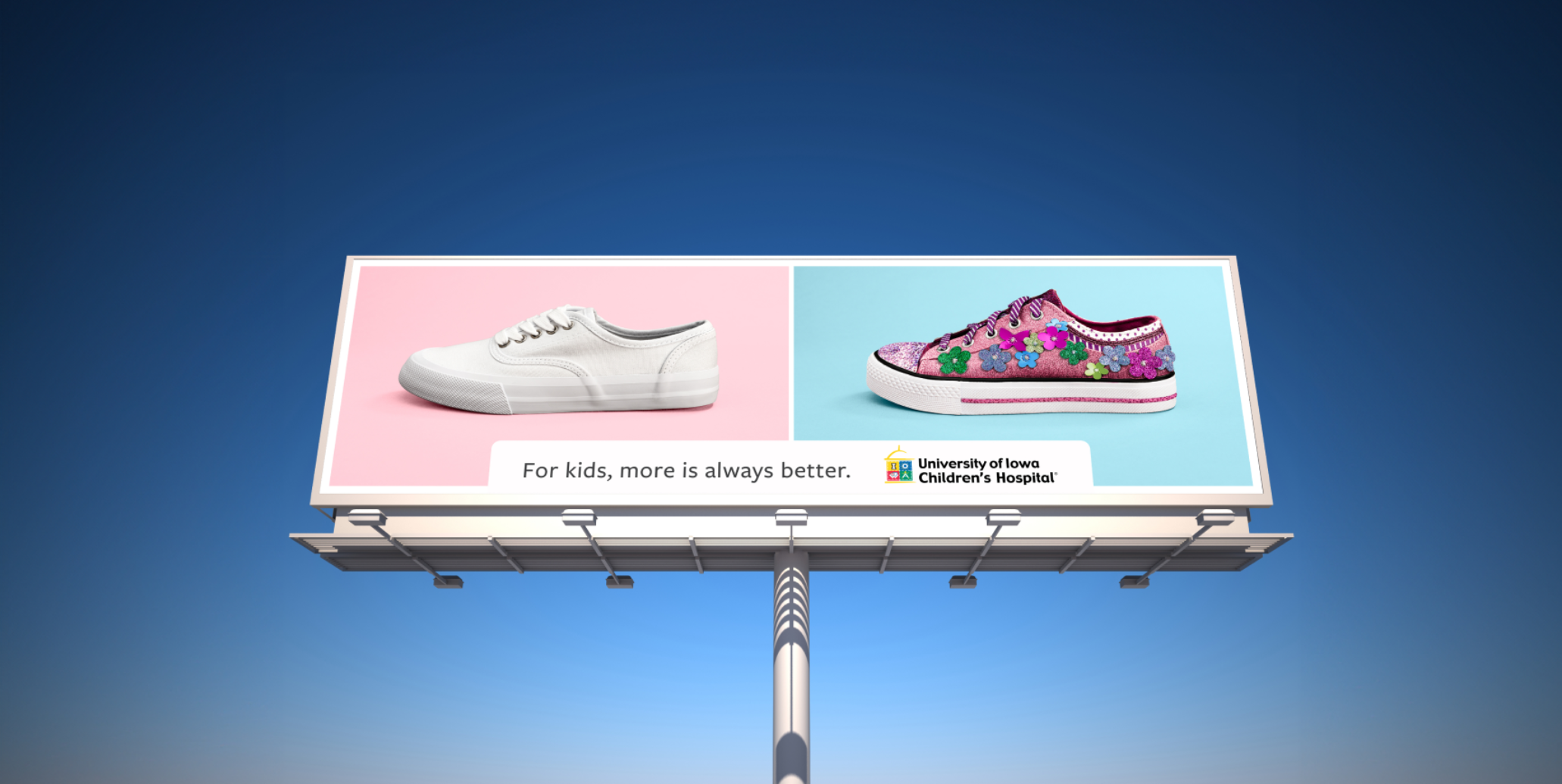 Big News
A brand new, state-of-the-art children's hospital about to open was really big news for kids all over Iowa and beyond. In fact, it was such a big story, for weeks it dominated the headlines on Aktion News, the only network dedicated to news that's not super boring.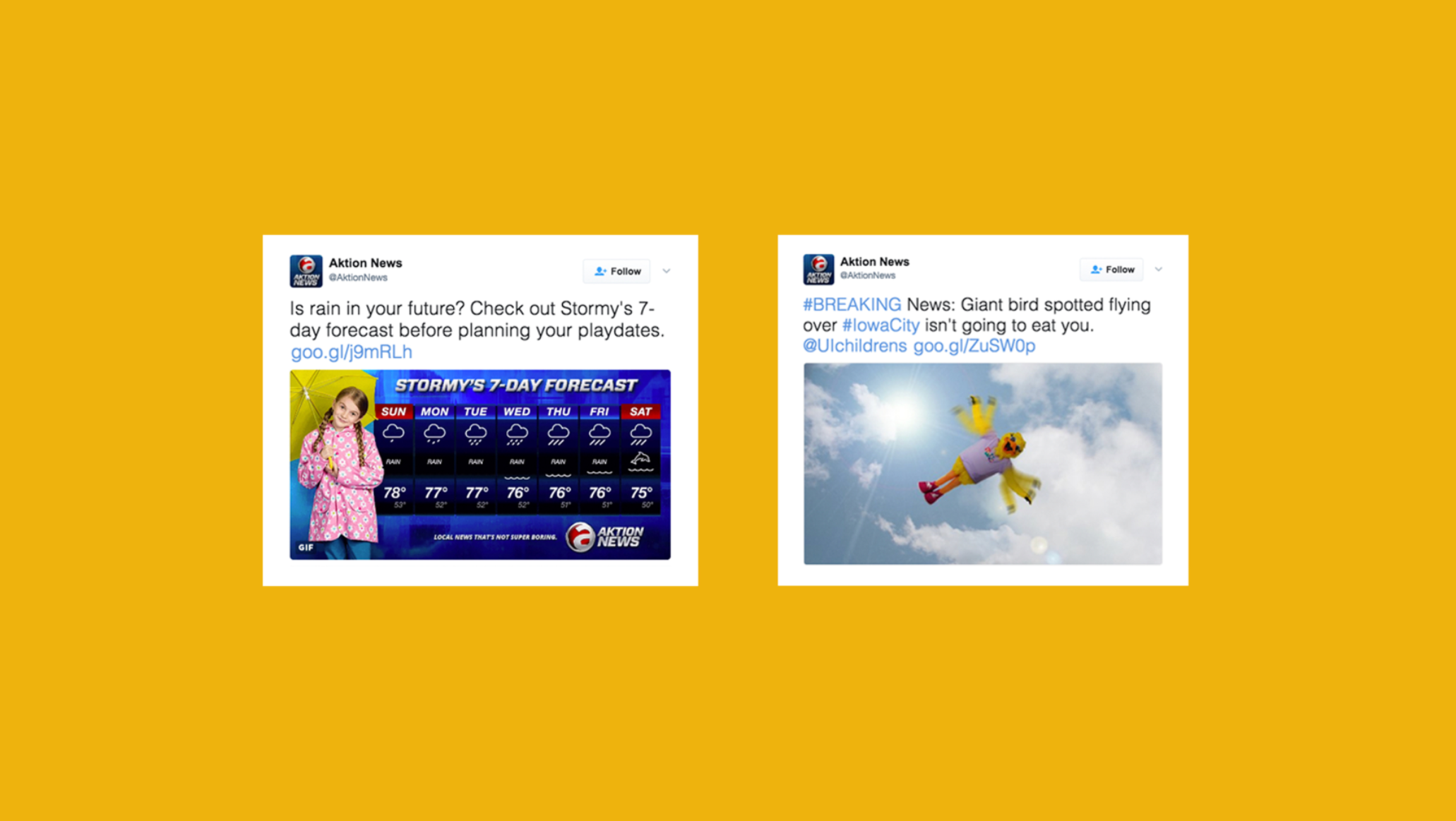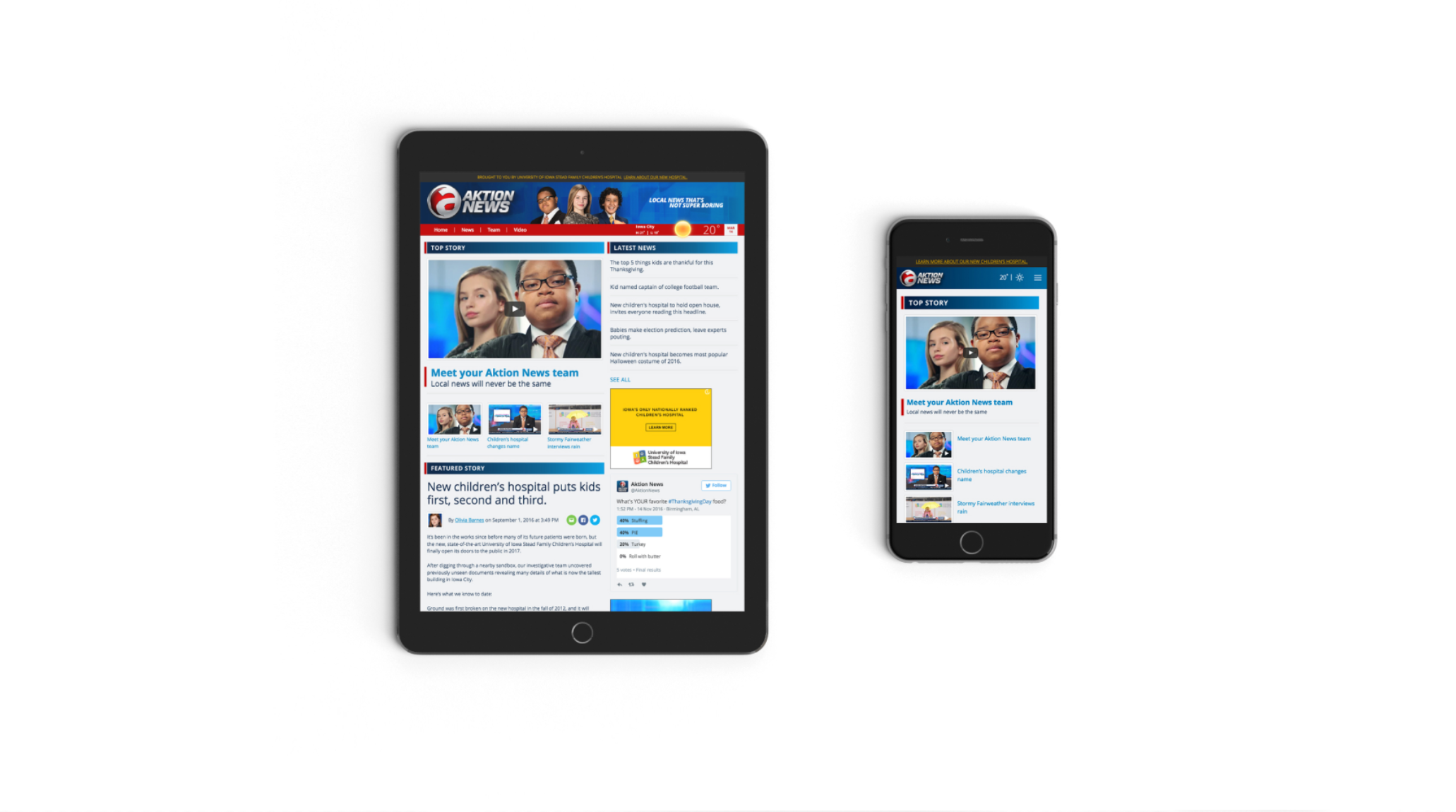 Results
More warmth. More trust. More patients asking the right questions and finding better answers. Our integrated efforts elevated the UI brand and helped more Iowans realize the jewel of an institution they had in their midst.