Educating moms, one itty bitty foot at a time.
University of Iowa Children's Hospital NICU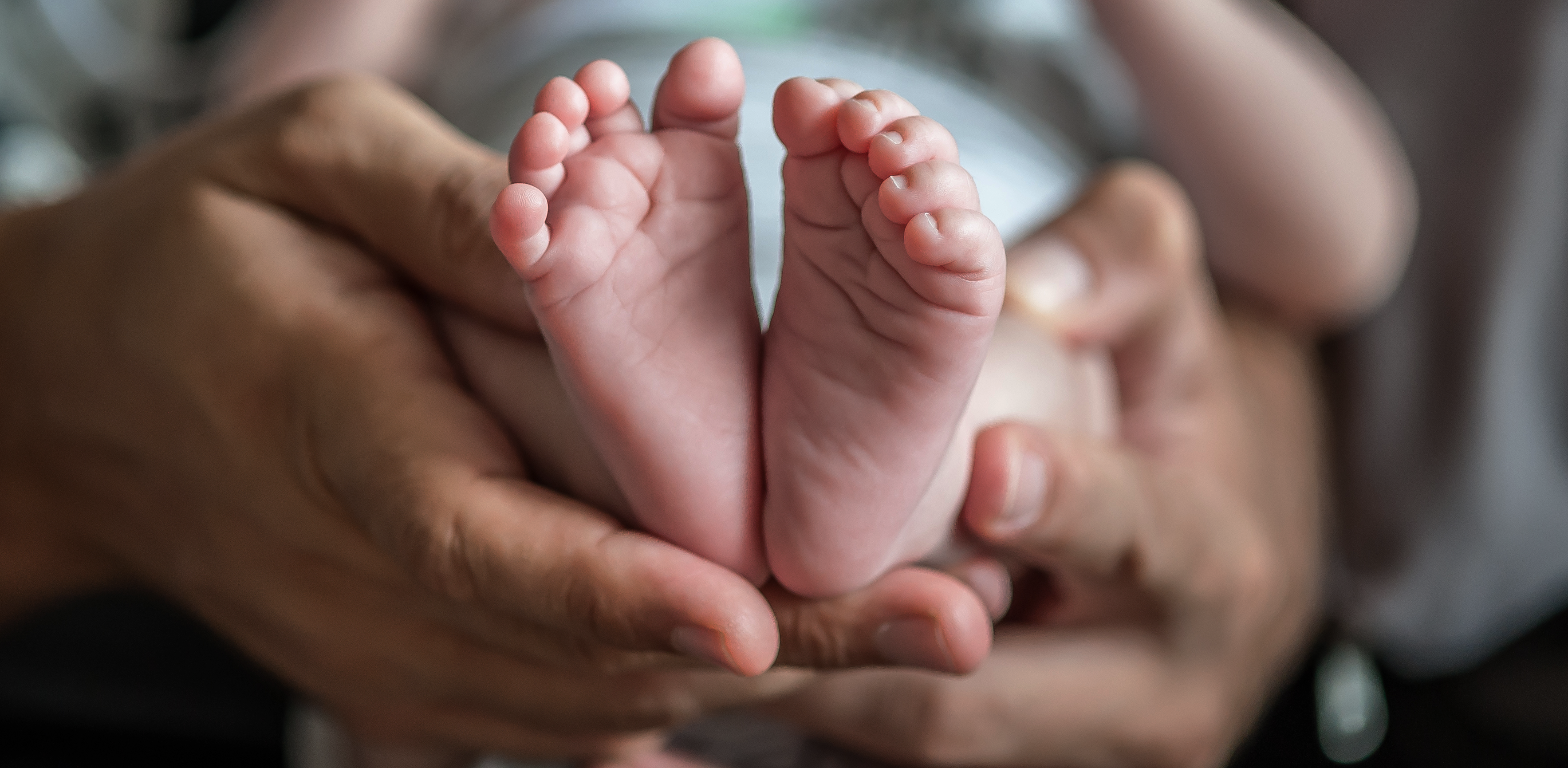 Situation
The University of Iowa Children's Hospital easily had the highest level NICU in the state. But when a lesser competitor started making inroads in the market, the diagnosis was clear - people simply didn't understand the difference a level 4 NICU can make. 
Approach
The technical differences between a level 4 NICU and a level 3, 2 or 1 may be many, but what really matters is that a level 4 gives even the tiniest babies the best chance of a healthy life. Utilizing a mix of heart-warming stories and simple-to-understand educational information, we gave birth to a fully-integrated campaign to ensure current and future moms know the difference Iowa's only level 4 NICU can make for their baby.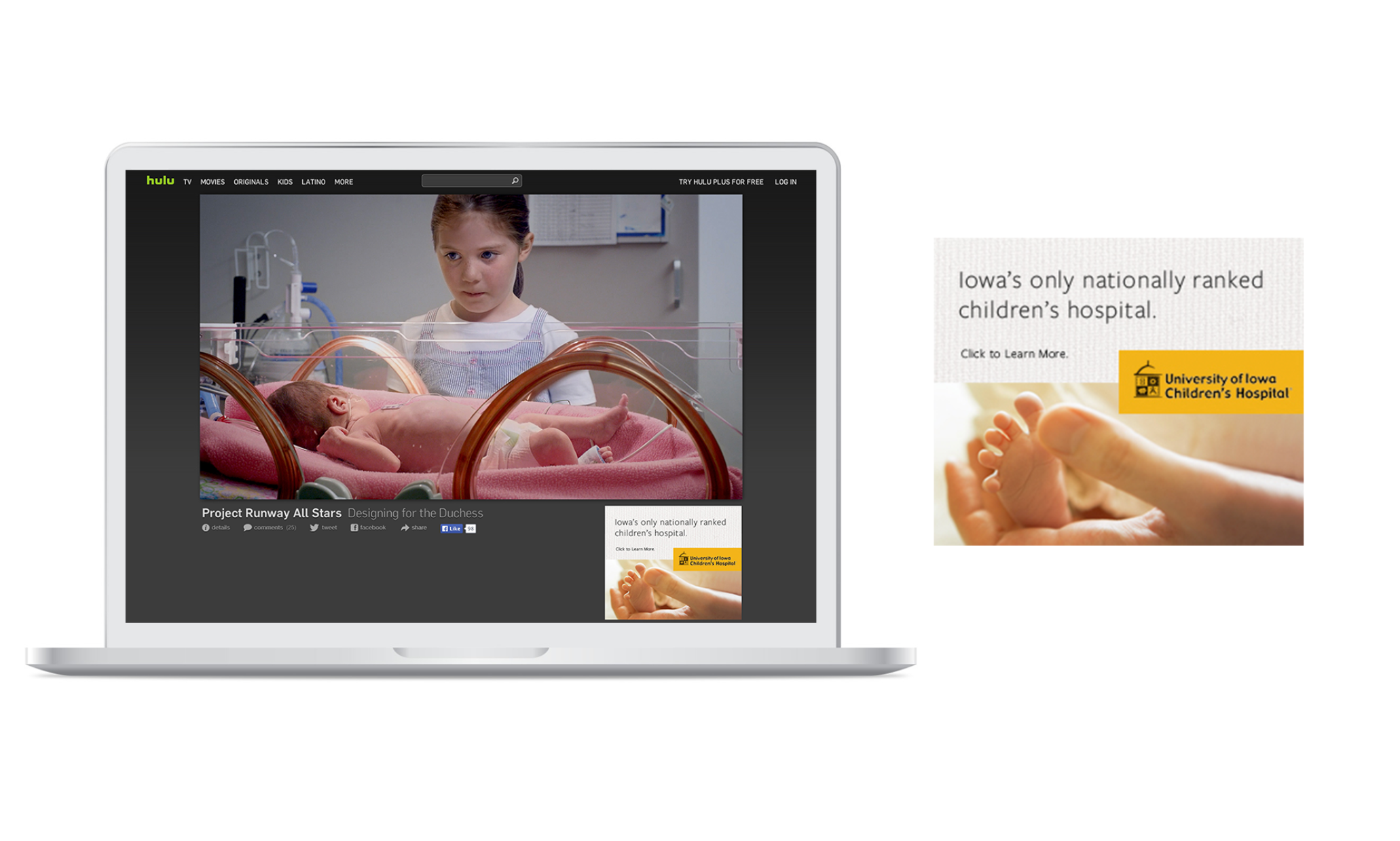 Media
A blend of relevant mass media and targeted digital tactics were deployed to drive engagement online. By funneling the audience to our website, we not only educated our target audience, but were also able to build a CRM list for future remarketing efforts.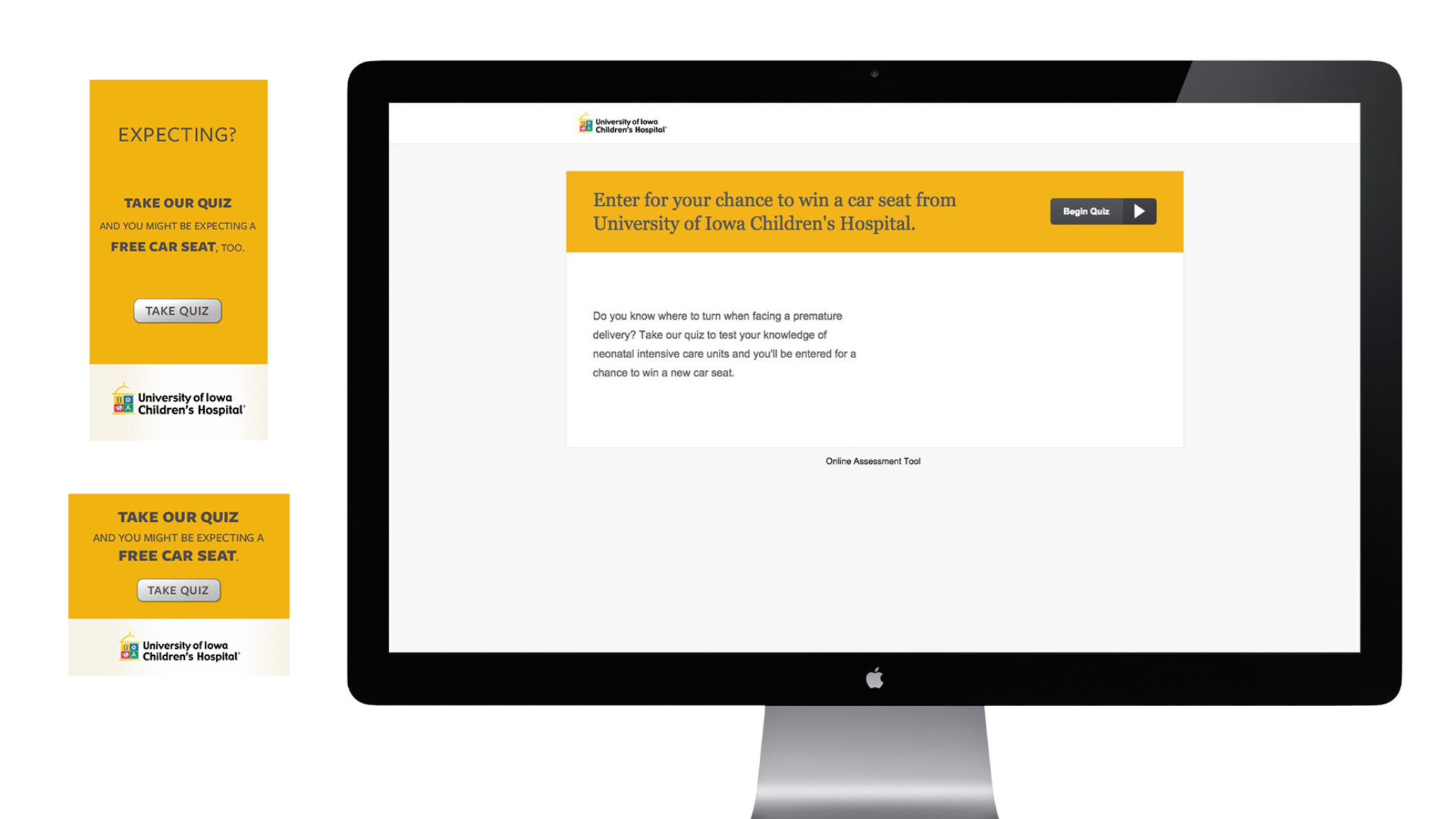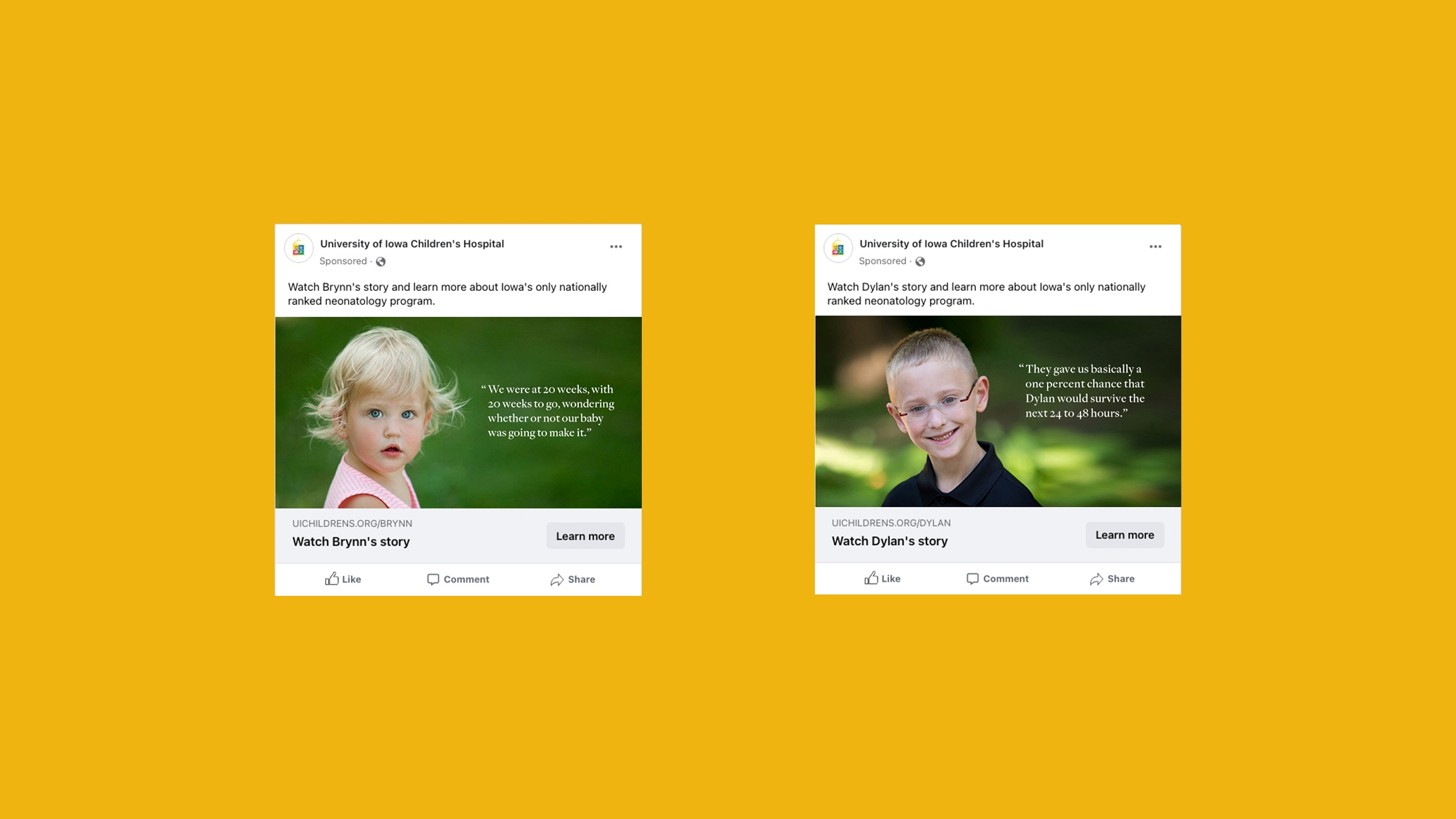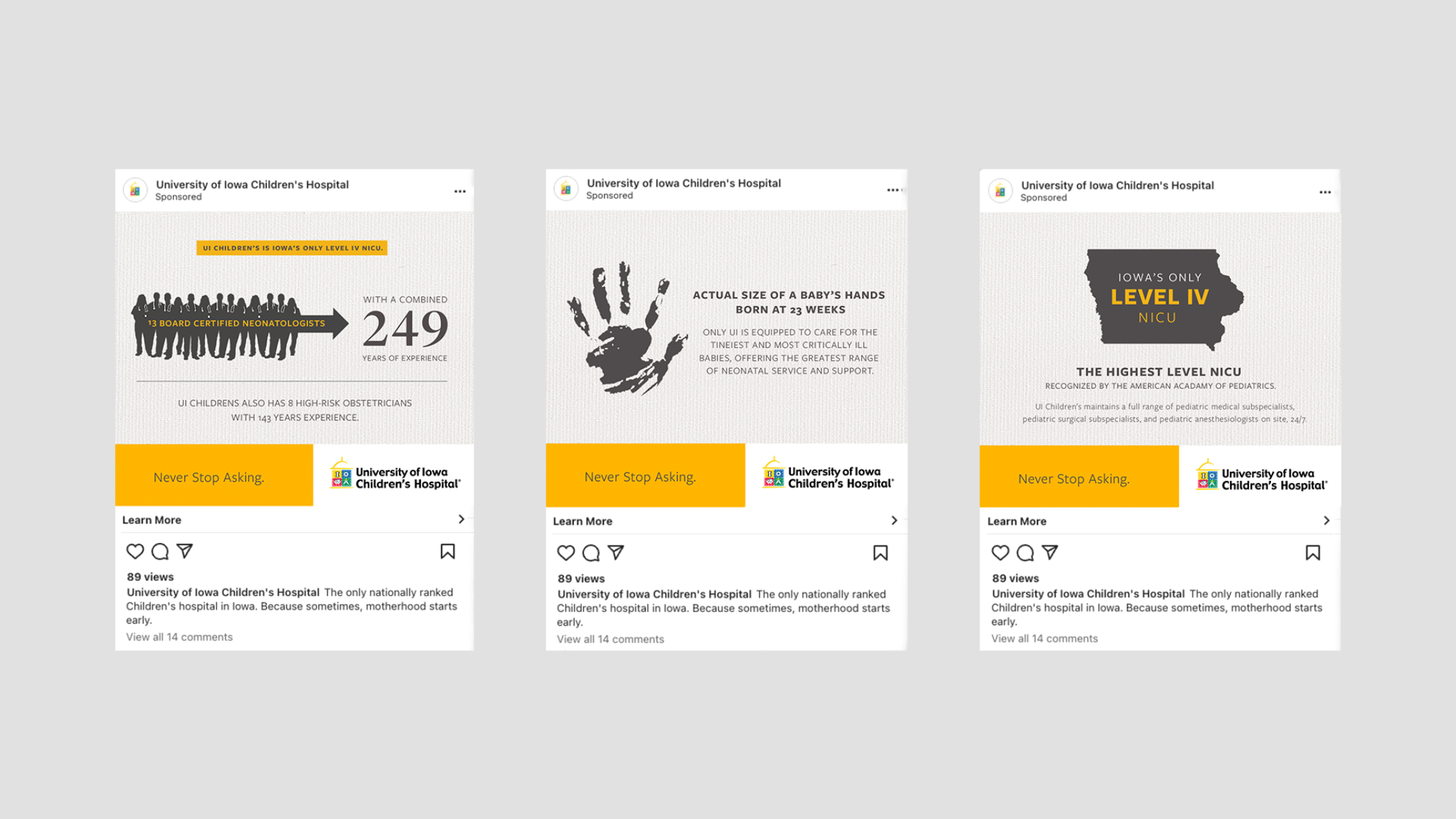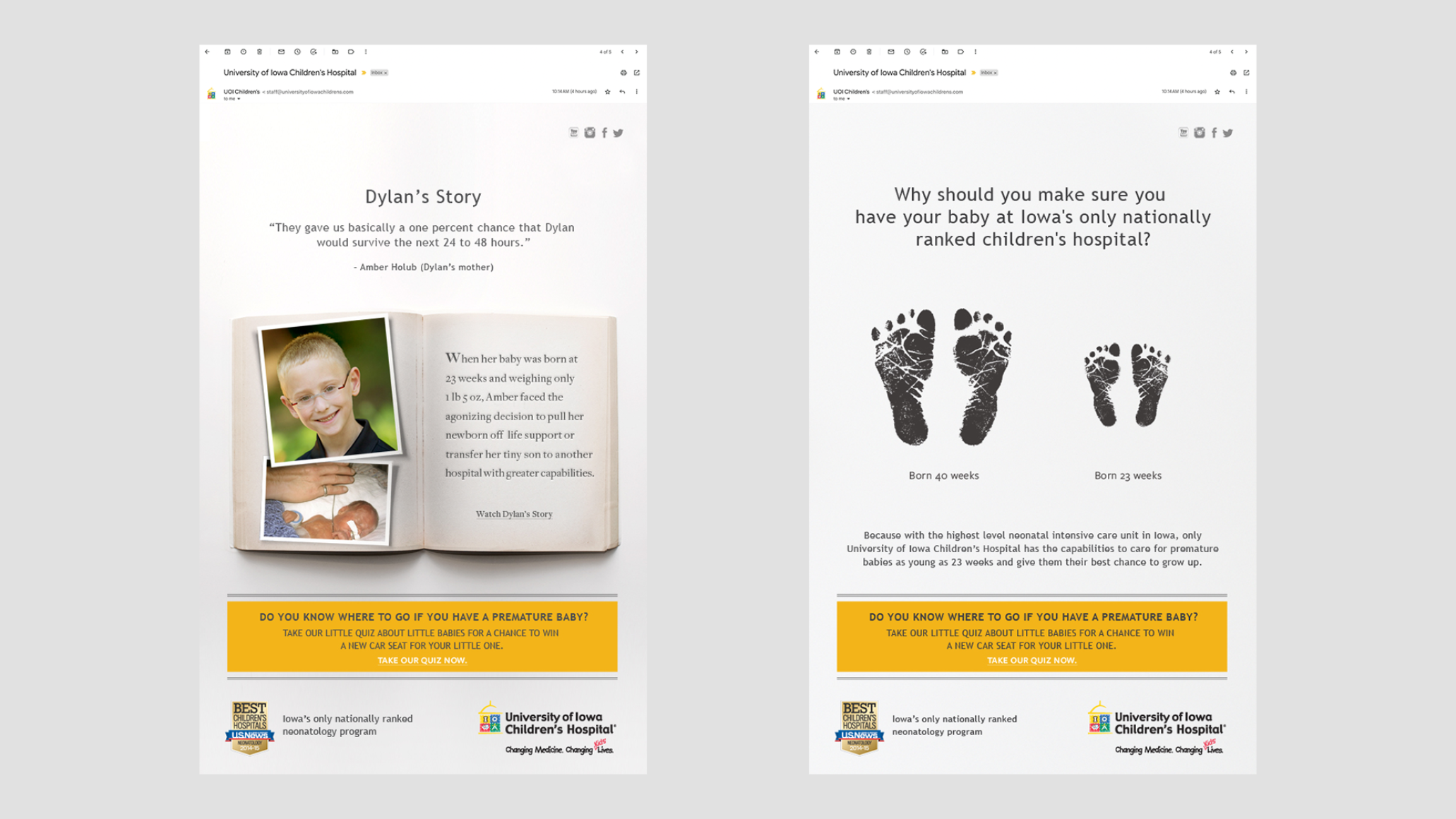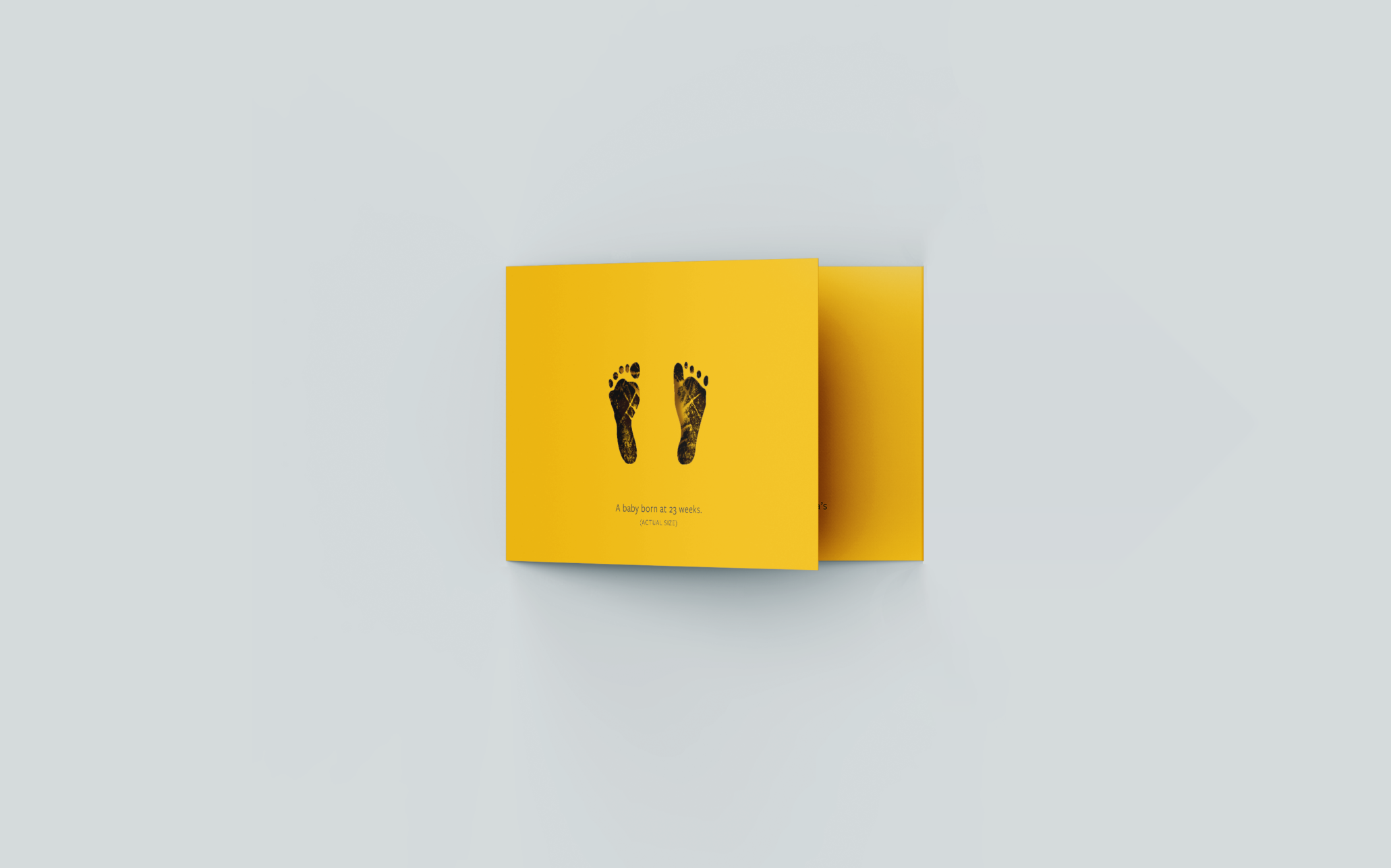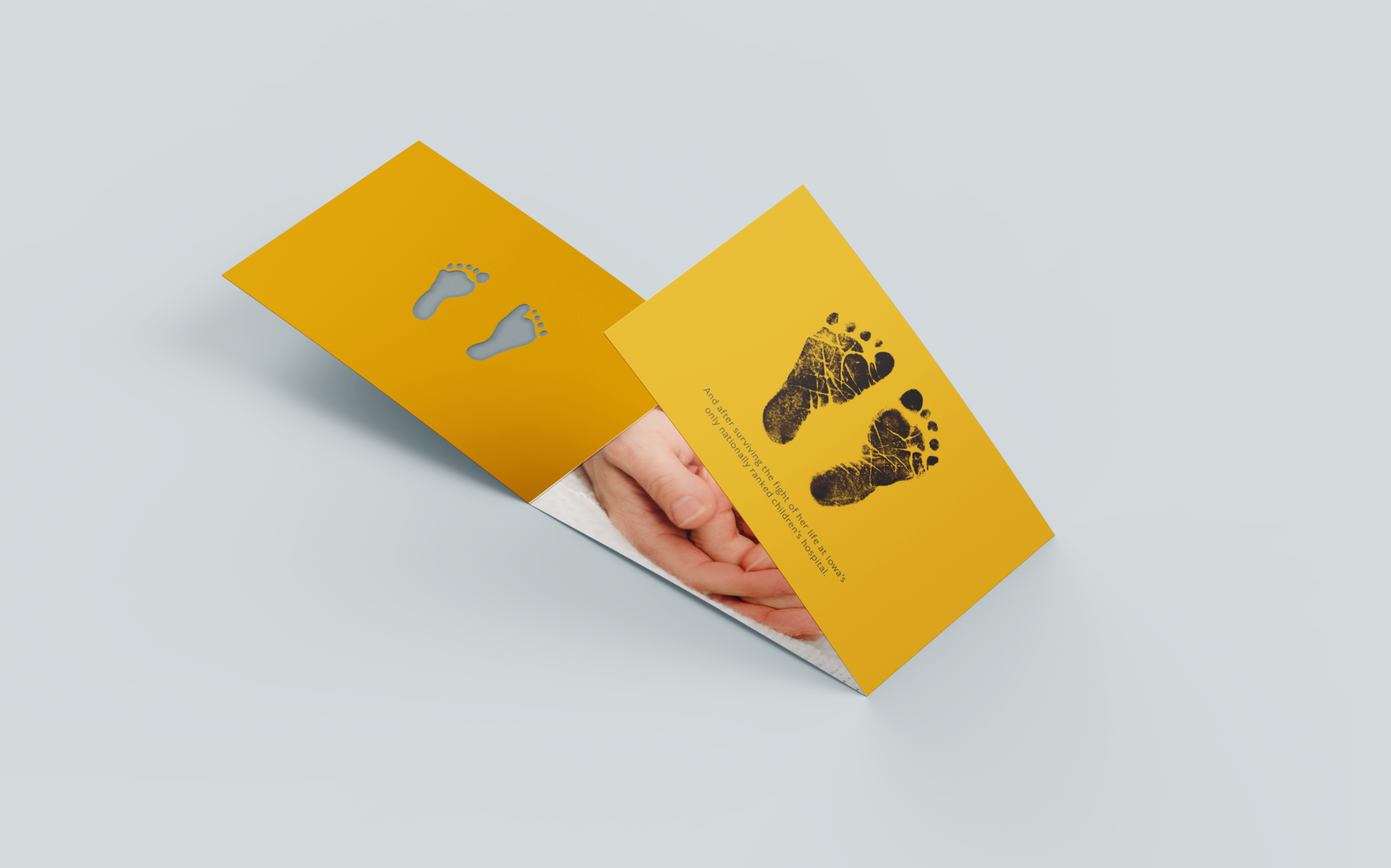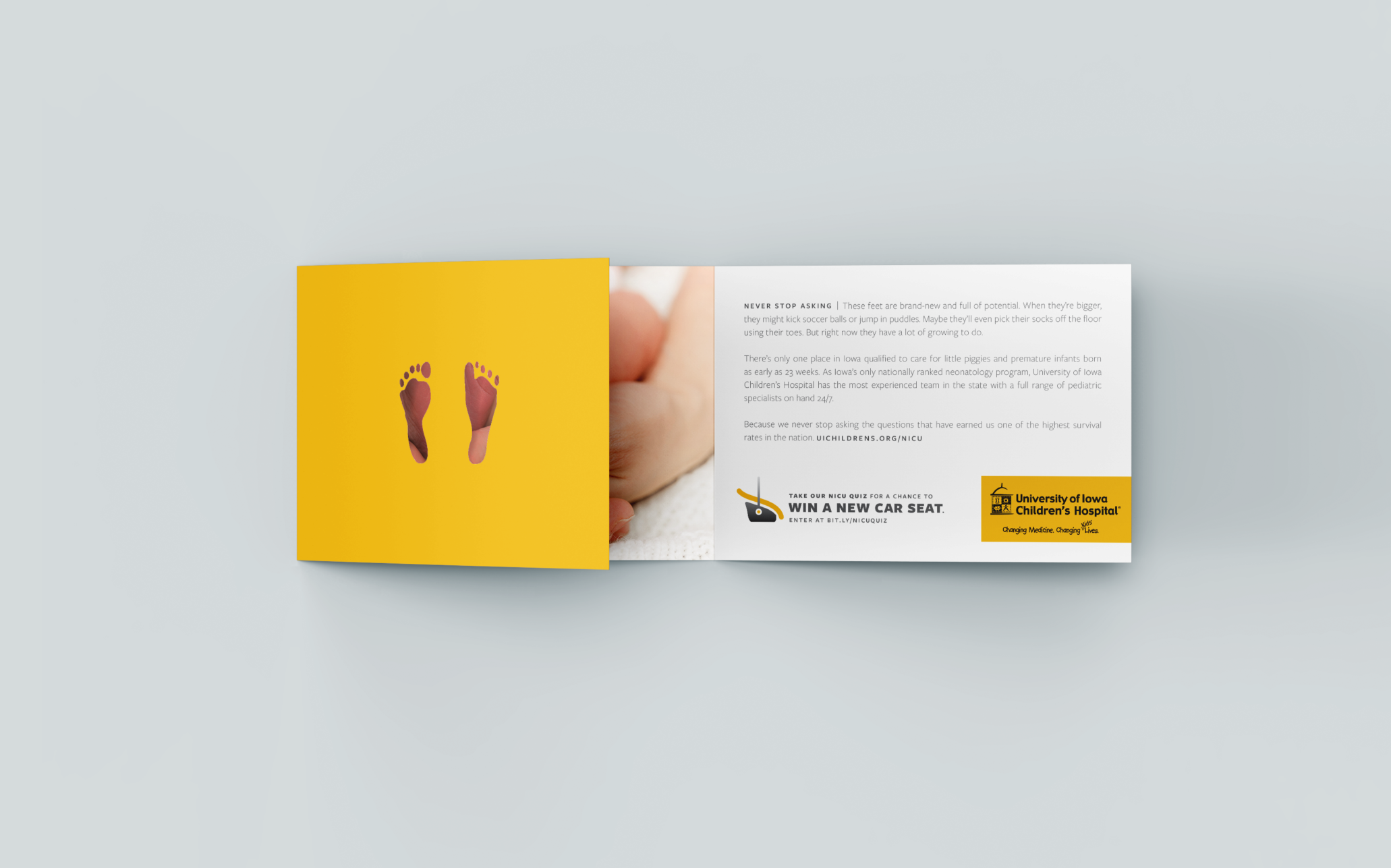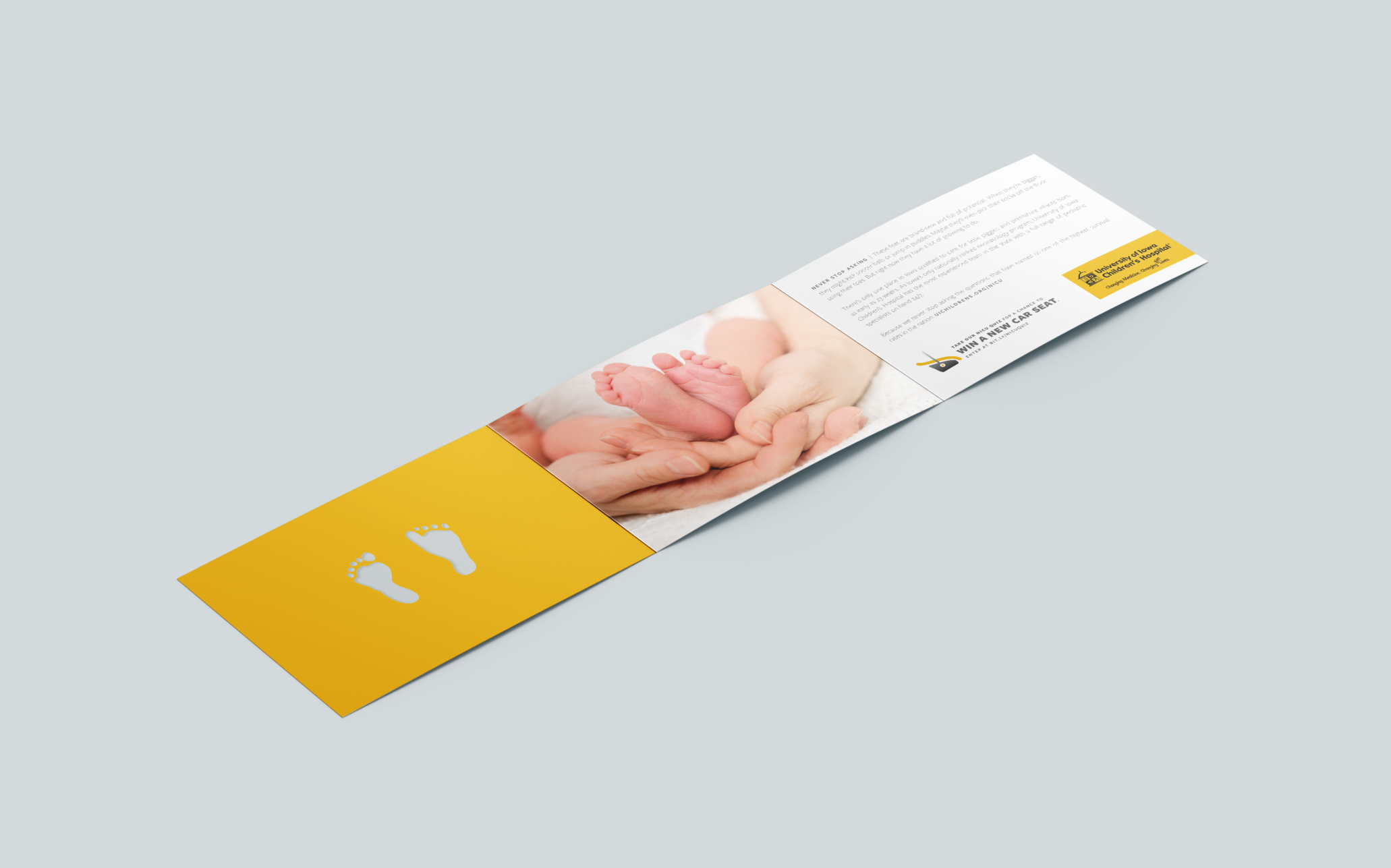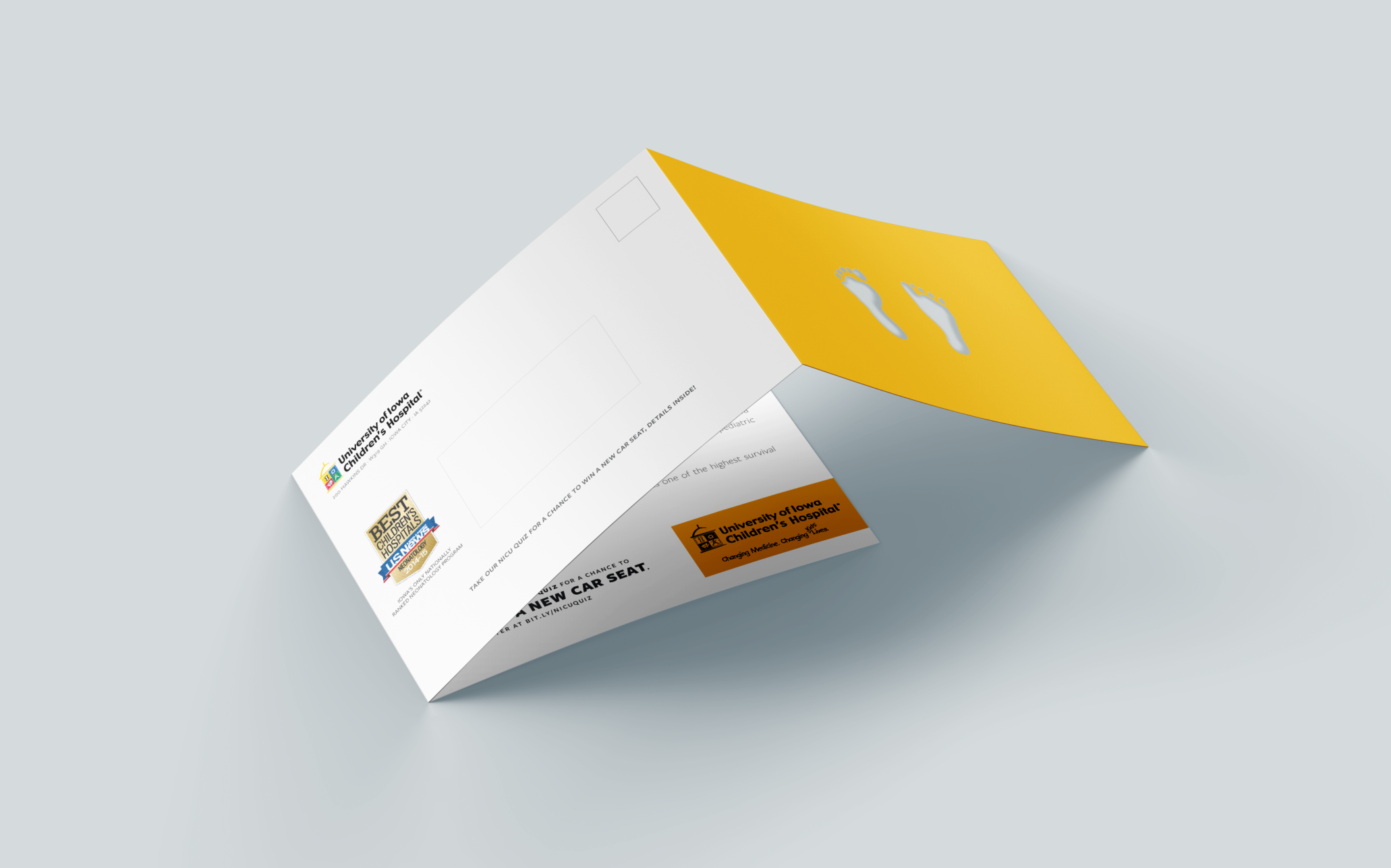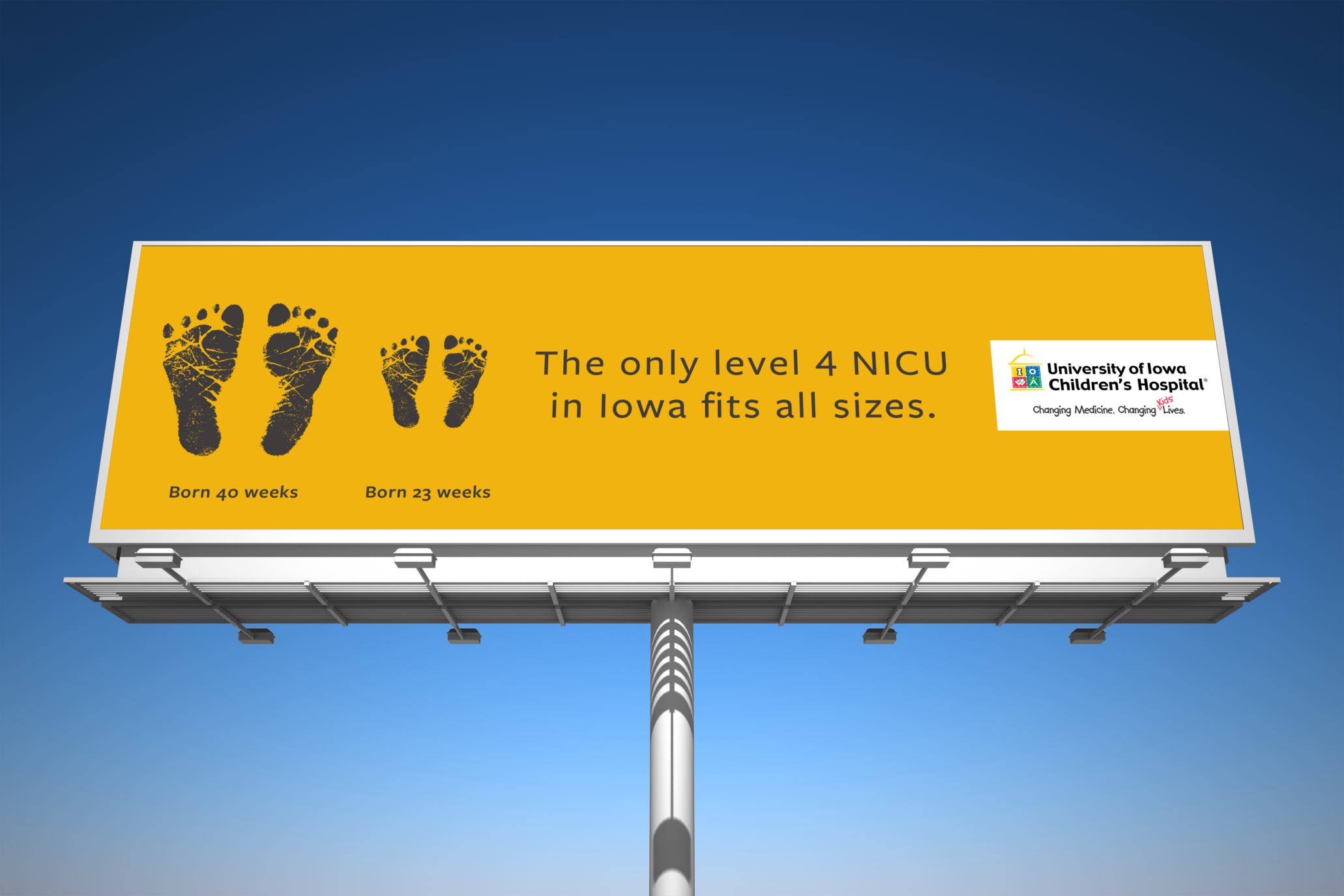 Results
209%
Website traffic increase
+700
Quiz engagements, driving email opt-ins