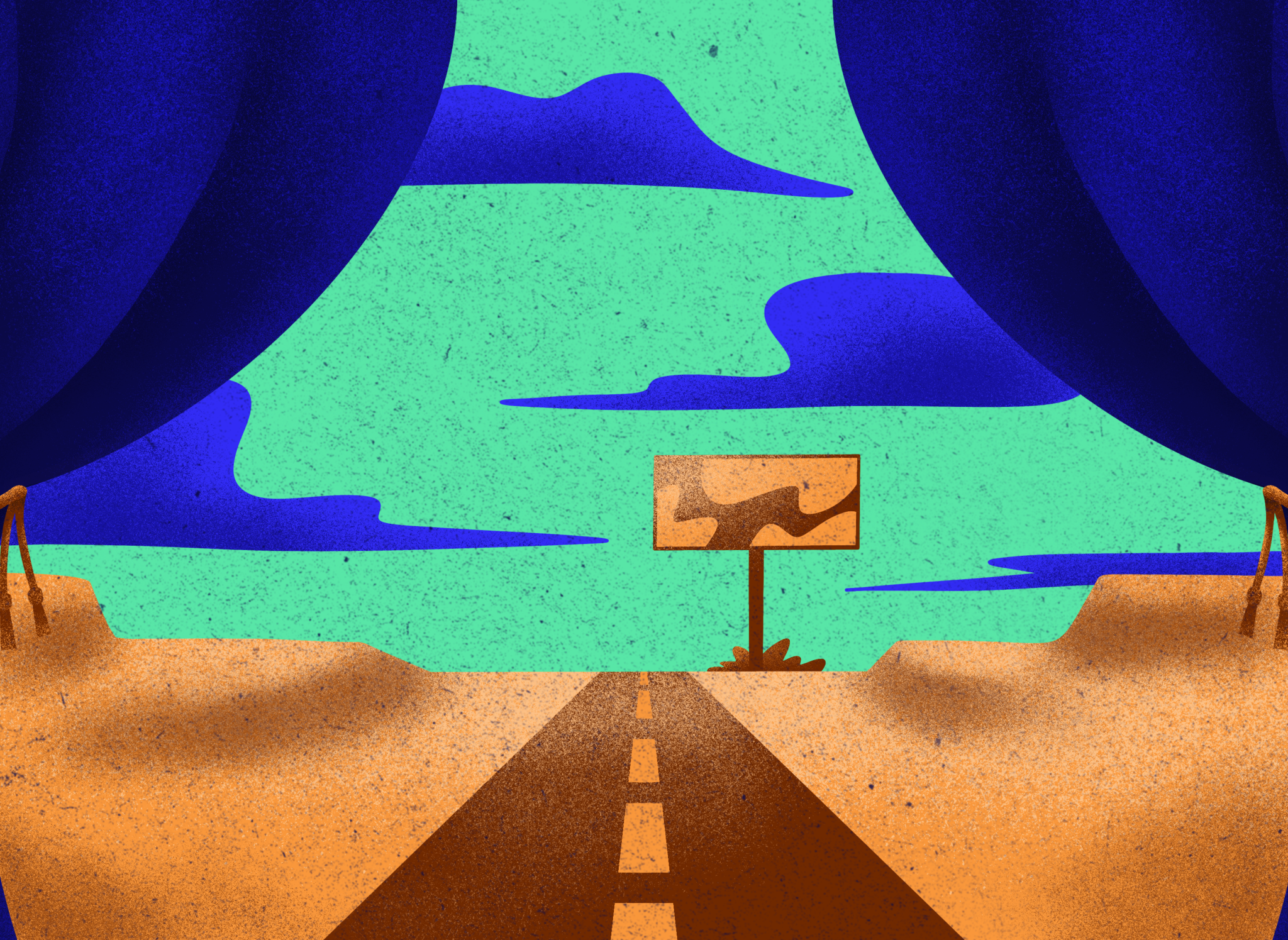 Advertising during and after COVID-19 — Part 3
Pulling back the curtain on traditional media
347. The number of emails moved to a new folder alongside my inbox. A library that I've been building since mid-March. 347 emails on marketing in a pandemic, media usage trends, layoffs from holding companies, and brands themselves. There's a lot of data and opinion to sift through, but not all of it is accurate.

If you're looking for a repurposed (yet redundant) presentation of this same data, you won't find it here. We're pulling back the curtain to give you a real perspective from a real agency sharing what it's been like behind the scenes. This is what we've experienced over the past eight weeks while managing traditional media buys for clients during a pandemic no one saw coming.
Out-of-home advertising: Everything has changed
Brands use outdoor billboards to reach as many people as possible at an efficient cost. But typically billboards alone aren't intended to meet your advertising goals. They act as a reminder and reinforce messaging that meets the consumer in other, long-form channels.
Post-COVID, the purpose of billboards has completely changed.
The space has been repurposed. For instance, our healthcare clients are using outdoor boards to thank their staff and shore up morale in difficult times. They're being used to build community and comradery. The target audience for this industry now = essential workers.
With actual driving traffic down approximately 20 to 60 percent – depending on where you live – many clients have and continue to consider pulling outdoor ads altogether. The scale and reach just isn't there. On the flip side, while brands give up popularly placed billboard locations, that inventory is becoming available to competing advertisers.
Outdoor billboard vendors understand their product is under fire, and they're making unique offers to incentivize business. Clients might add value in the form of bonus locations offered to supplement low impression delivery from existing boards. Some outdoor vendors are even offering deferred payment for advertisers who are struggling to fund media plans in a recession.
TV & cable audiences have grown but media budgets have not
Streaming is up, as we mention in part 1 of this series. That's clear, but how about those traditional broadcast buys?
In general, broadcast and cable ratings have increased, but certain daytime programming is behind the skew.
Not surprisingly, Daytime viewing has skyrocketed, with ratings up approximately 30 percent for adults over age 25. Since evening commutes are a thing of the past, we've also seen a substantial lift in the Early News (4-6 pm CST), up 35 percent from pre-pandemic ratings. Early Morning News (5-9 am CST), however, remains flat.
Each market typically has a dominant station for local news, and those trusted broadcasters are most likely to reap the benefits of pandemic viewing. We've seen ratings double for anchor stations in multiple daytime markets.
Cable ratings, while not up as dramatically as Television, are up approximately 12 percent for adults over age 25. National News viewing represents the majority of the growth. But as audiences increasingly get "Corona fatigue," we expect this trend to taper down. For now, with no live sports programming, we've shifted ESPN buys to News Networks for many clients.
As audiences are tuned in and captive, Television and Cable are undoubtedly attractive channels for brands. But while the audience has grown, marketing budgets have not.
For those clients who can't afford video production, we recommend out-of-the-box opportunities to attract TV coverage using limited dollars. On-air, PR-type news segments and sponsorships that align with relevant content are opportunities that we have heavily scrutinized in the past. But now, they make sense. By partnering with a local news outlet, or positioning your brand to take a stance on the pandemic, you can reach a large audience that wasn't there pre-pandemic.
While ads related to politics, tourism, and automotive are absent from the broadcast space, demand is down, and available spots are up. Meanwhile, schedules have been purchased or renegotiated to include significant added value for the buyer. Brands with long-standing station relationships benefit the most – they'll be the first on the list to receive bonus weight if unsold spots hit a sales rep's desk.
Advertising on radio isn't as promising as it was pre-COVID-19
Of all the traditional media channels, radio may be the most complicated to explain during pandemic times.
Several recent studies suggest listening is up, despite stay-at-home orders and the resulting disappearance of morning and evening commutes. But not according to our post-buy analysis.
People are streaming more audio, but the ratings simply don't support gains for radio listening.
While March ratings showed coverage for existing radio buys was down approximately 10 percent, the percentage is much higher – 25 percent, in fact – for the month of April.
Media 101 taught us that radio is the perfect channel for building messaging frequency with an audience whose routine and loyalty bring them back week after week. Not anymore.
Nearly every station we reviewed saw a dramatic drop in the total number of people who tune in for at least 5 minutes in a quarter hour each week, even while average quarter-hour ratings held steady.
This tells us two things:
1. Brands advertising on radio haven't been getting that repeat exposure with the same audience, which is typically the prime benefit to running scheduled radio spots.
2. Audiences are out of their listening routine. They're tuning in sporadically, and likely across various, different (cough cough...streaming) platforms now. Don't trust anyone who says they know the future of paid media As an agency, we've gotten comfortable with the idea that we should make no promises for tomorrow. We've only begun to scratch the surface of agile workflow in media over the past couple of years, and now, we've gotta step up our game even more. Where previously our team had planned to lock in Q3 and Q4 buys to guarantee coverage and efficient spending during heavy election and retail periods, we now plan to go month-to-month with buys for most of our clients. With major networks delaying production and presenting half-baked upfront costs, anyone making guarantees in the media space probably shouldn't be trusted. Things are different now. Quite frankly, it's a lot more work, there's zero downtime, and we're constantly researching and learning.

The changes aren't over yet
The fundamental media truths we learned over the last decade have changed over the past two months. We've analyzed, strategized, and shifted to continue to reach the right audiences in order to drive positive results for our clients. But this may only be the first phase of changes.
While we expect to see consumer media behavior slowly shift back to normal even as health experts caution the world against reaching for normalcy too quickly, we also know that we can't get comfortable. Plans won't be made a year in advance anymore. Our team (and everyone else's) must continually adjust and renegotiate existing media buys. New opportunities will emerge and require evaluation for the first time ever, and reporting is sure to be a wild ride. We're buckled up and ready for the rollercoaster.
BACK TO Blog