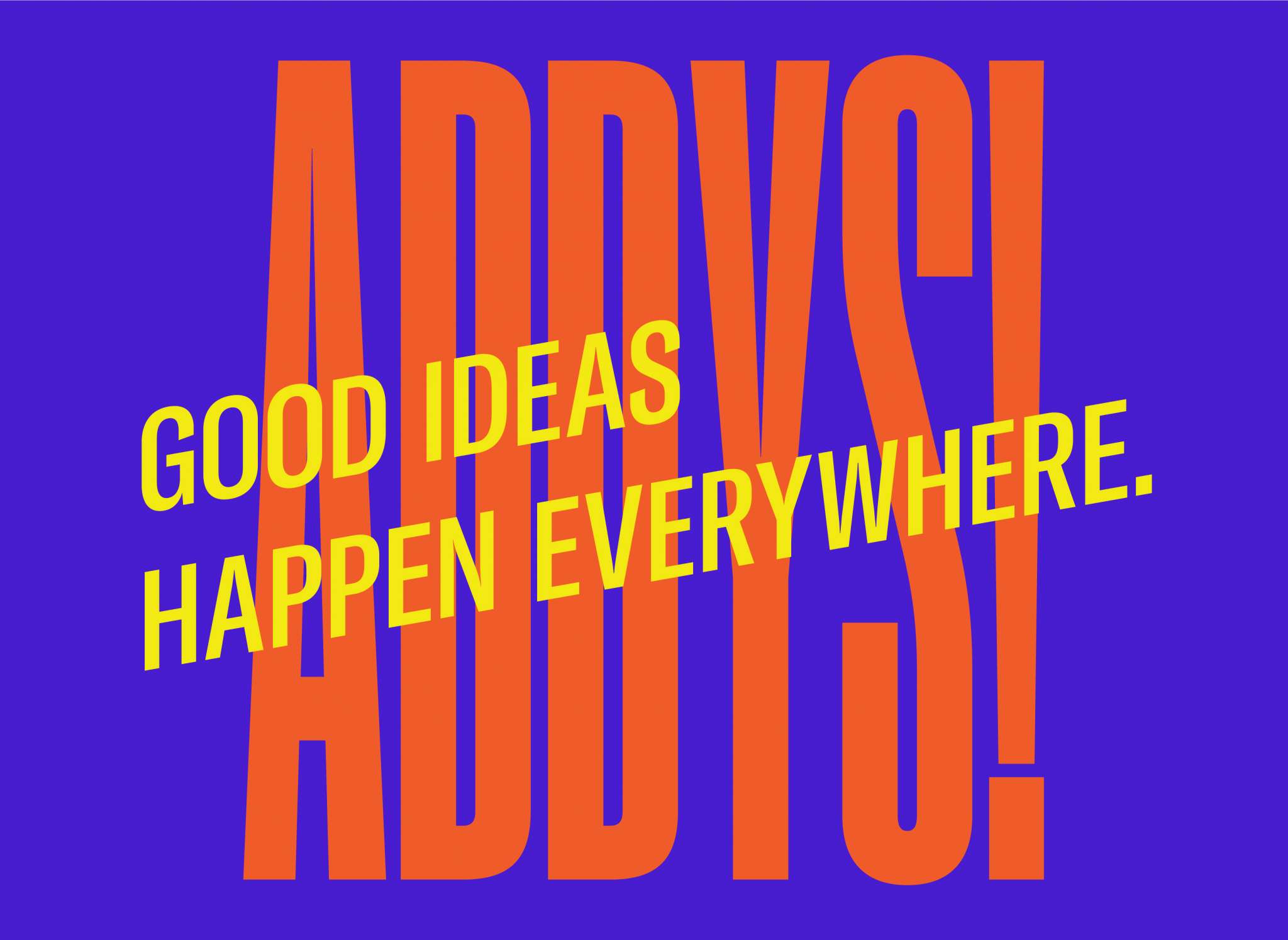 Blog
Designing the Birmingham ADDYs
Each year, the best of the best in Birmingham advertising submit their work for the American Advertising Awards, hosted by the American Advertising Federation of Birmingham. And on a highly anticipated night in chilly February, the awards for the most outstanding work of the year are handed out.
The American Advertising Awards are the only award show where creative work must compete at the local, regional and national level in order to win top honors. The Birmingham ADDYS are regarded throughout the Southeast as a respected local competition.
So, when Lewis was presented with the opportunity to design the 2020 Birmingham ADDYs event as well as have two of our own Senior Digital Media Specialists, Kathleen Sharp and Mo Al-Kahlout organize it, we jumped on it.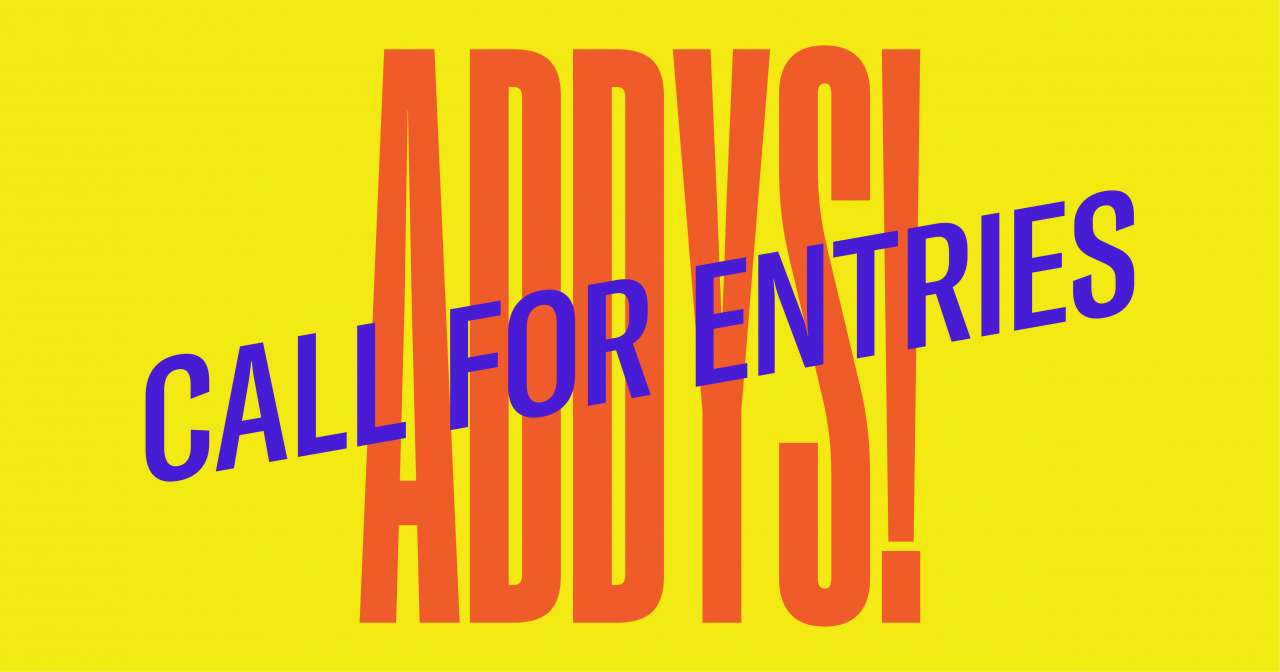 An idea about ideas

Executive Creative Director, Stephen Curry, selected a core team – comprised of Art Directors, Lauren Meadows, Alexia Corte, and Copywriter, Mary Buzbee, who were charged with finding the big idea. This same core group of women were recently recognized by Adweek for designing and distributing Galentine's cards for a new app, Fellow, focused on growing a community of mentors for women in the advertising industry.

The female power trio took their initial concepts over to a larger group of creative minds to start development in a good old fashioned brainstorming session. Everyone brought their own ideas to the table, and they just kept building and landed on the concept that, "Good Ideas Happen Everywhere." When it came time to pull the pieces together visually, our talented designer, Grace Williams, stepped in to transform the idea into something tangible and powerful.

The meaning behind the line

The line, "Good Ideas Happen Everywhere" is really about how ideas hit you. Inspiration can come from anywhere, and it can strike at any time. As creative marketers, we're always actively seeking out ideas, but the truth is, sometimes they can't be forced. And the best ones often happen when you least expect them. Like the posters say, "Atomic Lounge, three drinks in: The universe aligns." "The moment after wondering why you ever got into this business." or, "The third time Illustrator quits unexpectedly."

As far as the design style, Grace was inspired by the sporadic, random way ideas pop up. New ideas are bold and intrusive, and sometimes it's scary to say them out loud because not everyone will agree. We wanted to display that boldness to be heard and seen in the creative.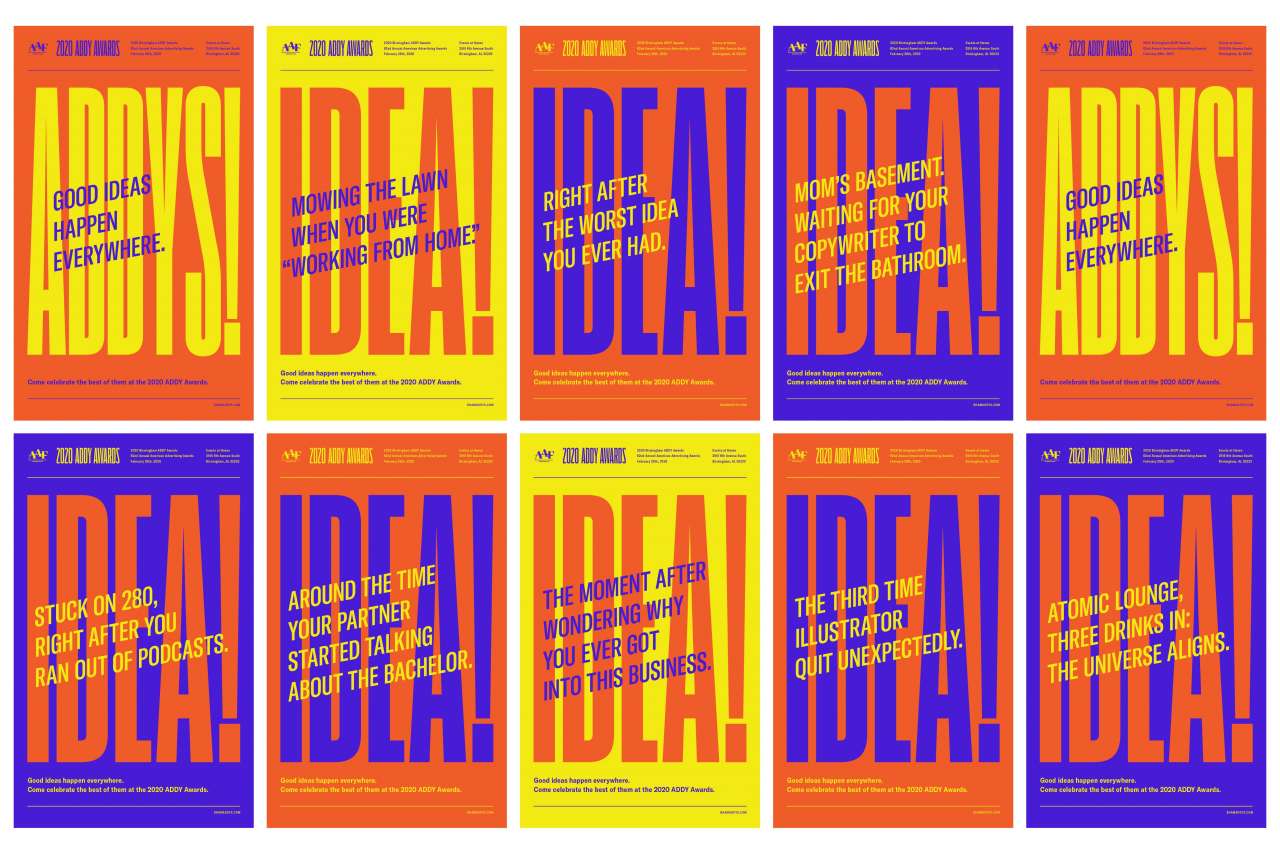 Good ideas happen in Birmingham

You don't have to be in a big city to do great work. Our goal was to tell a story through the artwork, design, and themes that felt true to Birmingham and represented the talent we have here. Birmingham is growing and a lot of agencies in the area are doing big things. It's important to talk about those successes and elevate the people behind them.
And because we're celebrating Birmingham, we gave a nod to some of the local hangouts where great ideas have struck us before.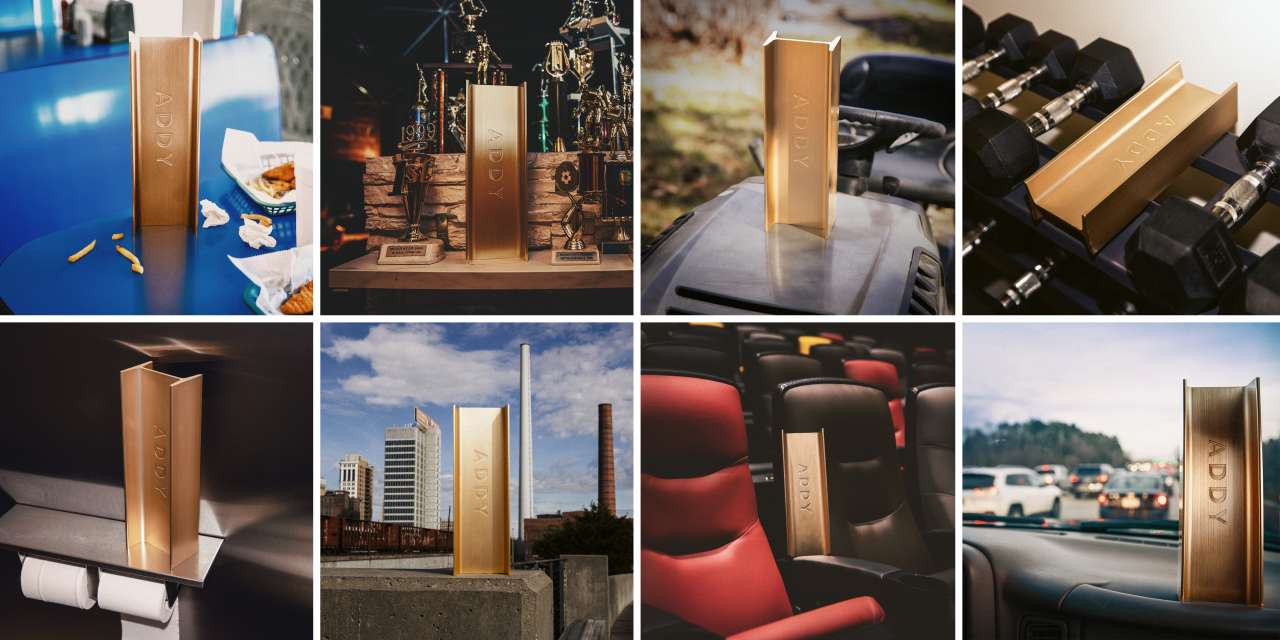 Designing the 2020 Birmingham ADDYs has been an opportunity for our creatives to represent the talent our city has to offer. It's an honor to give our own time and resources to help the local ad community that we're lucky to be a part of. When the town does well and produces great work, it's good for everyone.

The Details

Friday, February 28, 2020
Events at Haven | 2515 6th Avenue South | Birmingham, AL 35233
Cocktails 6 p.m. | Ceremony 7 p.m.
Purchase your tickets here.

The full creative team involved in this project included:
Stephen Curry, Executive Creative Director
Spencer Till, Chief Creative Officer
Mary Buzbee, Art Director & Copywriter
Alexia Korte, Art Director
Lauren Meadows, Art Director
Grace Williams, Designer
Ryan Gernenz, Creative Director
Jason Headrick, Associate Creative Director
Cedrick Bearss, Copywriter & Associate Creative Director
Andy Stewart, Content Specialist
Jeff Williams, Photographer
Meredith Smith, Production Coordinator
Emily Nicholson, UX/UI Designer
Dan Varnau, Developer
Andy Cargile, Graphic Artist/Director