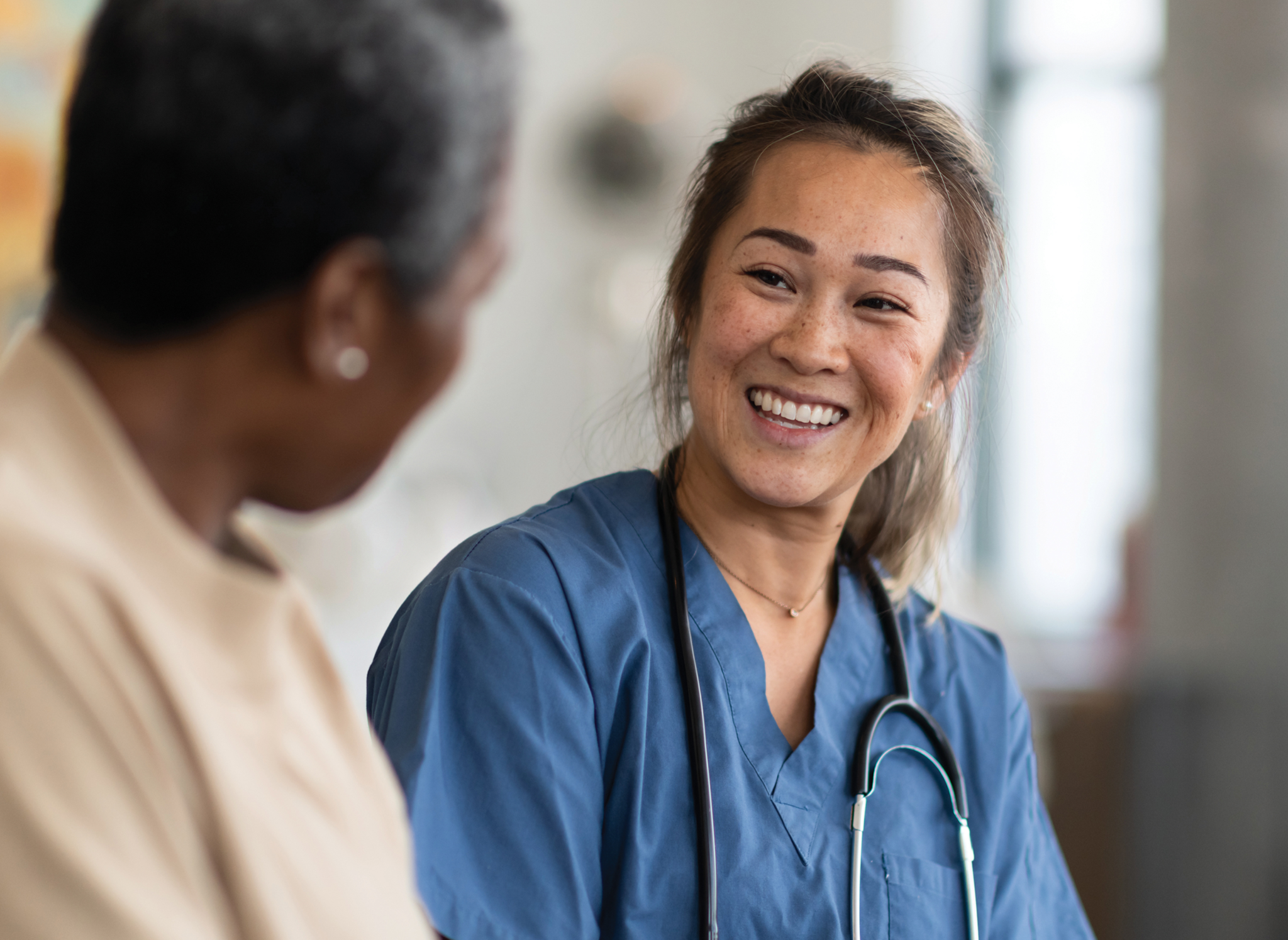 Healthcare Employee Morale Isn't Just Based On What's Happening Inside Your Organization's Walls
Chances are, many of your front-line employees have been following the various healthcare industry trials going on across the country over the past couple of years. How could they not be? From social media influencers to countless discussions within nurse-related Facebook and Reddit threads, virtually everyone has been talking about them.
It's important to remember that in all of this, your employees aren't just casual observers — many feel an emotional connection to the cases, and identify with people involved in them. In some regions of the country, union leaders have even arranged picketing efforts or walk-outs related to controversies taking place at other hospitals.
Here are a few of the trials that have been closely followed by nurses and other healthcare staff around the country:


A nurse who was tried and convicted in criminal court.
To nurses and so many others in the medical community, the story of one nurse at a large academic system feels all too close to home. The nurse reported skipping steps due to short-staffing and a negative workplace culture, and was taken to criminal court after self-reporting that the patient tragedy was the result of her actions. She was sentenced to probation with the opportunity for her criminal record to be expunged.


A ruling that opens North Carolina nurses up to lawsuits for following a doctor's orders.
The North Carolina Supreme Court in August 2022 overturned a 1932 ruling, saying nurses could be held accountable separately from the doctors they work under in some cases, "due to the evolution of the medical profession's recognition of the increased specialization and independence of nurses in the treatment of patients."


A nurse who spoke up about staff-to-patient ratios and was later terminated.
An RN at a for-profit hospital system filed a civil action lawsuit in 2018 against her hospital as well as the hospital employer group, claiming that patient safety complaints had been ignored. A trial was set for February 2023, but the nurse settled with her former employer shortly before the trial date.
"Staff-to-patient ratios will be one of the leading topics in healthcare for some time to come," predicts Samantha Linkous, Strategist at Lewis. "Which means there will be more cases in the future. The question is: What can you do about them going forward?"
Don't Ignore the Reality
Conversations around the rights of healthcare employees are going to continue whether you're a part of them or not; the best way forward is to anticipate and mitigate any potential negative impact from them.
Many healthcare systems around the country have recently asked their HR, internal communications and marketing teams to coordinate their efforts on the healthcare employee rights front. While that is certainly a crucial first step forward, we believe in most cases they are merely the beginnings of more substantive collaborative relationships. As time goes on, these efforts will need to be greatly expanded and accelerated in order to support more proactive, effective talent retention and attraction.
What You Should Consider To Support Talent Retention And Recruitment In 2023 And Beyond
As new trials hit the news cycle, they will trigger further discussions on Facebook groups, TikTok, Reddit, text threads and even within your hallways. And they will definitely have an impact on your team.
Broadcasting messages or organizational statements "in response" to a trending national topic related to nurses, patient safety, or staff ratios will rarely be well-received by your employees—in fact, they might actually have quite the opposite effect.
Instead, we recommend focusing on proactive efforts that speak to staff (and talent) concerns in ways that emphasize listening and taking tangible action.
Prepare And Implement A 3-step "Morale Drop Mitigation Plan":


Establish internal staff advocates.
Identify advocates who can serve as the trusted conduit between staff and leadership. These individuals will develop processes for internal communications and share any insights related to those efforts with the rest of the staff.


Be transparent about your efforts to improve staffing ratios.
Staffing has been the number one topic of concern for front-line staff throughout much of the pandemic, and remains so for many nurses, LPNs, and other staff. Encourage your internal advocates or direct managers to talk to existing staff about continued, tangible efforts to improve staff ratios.


Equip your recruiters.

Prospective new hires will have two topics on their minds: staff ratios and leadership. (This is especially true for one of the hardest-to-recruit talent pools right now: inpatient, seasoned RNs and techs). Make sure everyone on your recruiting staff is familiar with the latest talking points that strengthen your organization's positioning.
For example: what efforts and recent successes in shoring up staff ratios and bringing extra support to those in bedside positions can you share when talking to talent? If there aren't specific details you can speak to, explore if a CNO would be willing to share a quote for recruitment that expresses a value of nurse safety.
BACK TO Blog