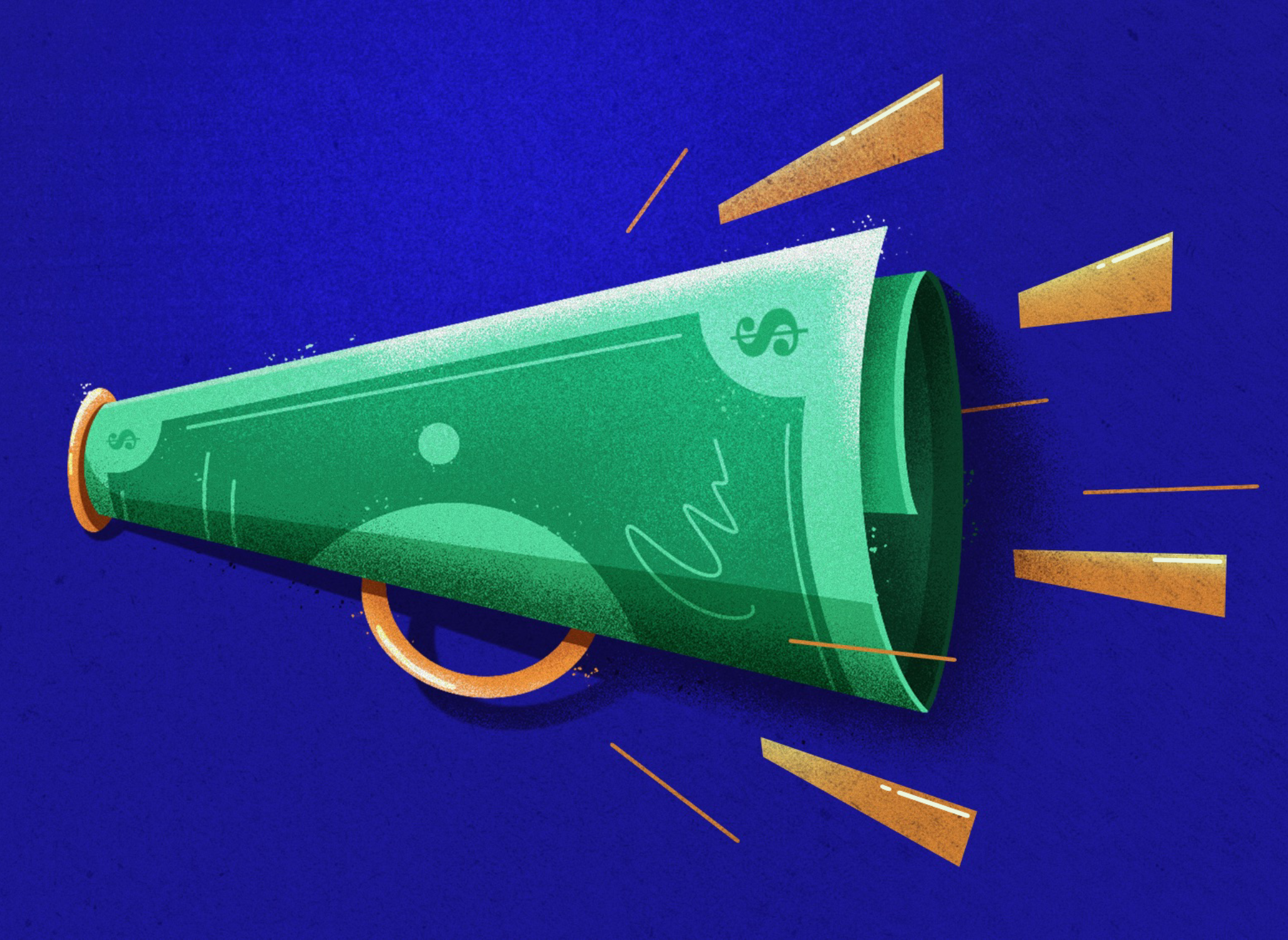 Advertising during and after COVID-19 — Part 1
Get ahead of competition in digital media while it's still cheap
COVID-19 has been deadly to the U.S. economy. While some of the most well-known brands of our time are filing for bankruptcy, research and business intelligence teams everywhere – including our own – are furiously digging through studies to determine what their brand's next move should be. Should we stop spending advertising dollars? Cut salaries? Furlough employees? Take on a rebrand? We're not here to say. But over the last month, we've discovered some information that will help you decide.
Research is saying that ad dollars previously allocated to digitally-focused channels will be hit the hardest over the remainder of 2020. Some market studies project digital revenue losses to reach the billions – almost 5 times more than any other medium's projected losses.
So if there is less ad revenue for digital channels, that means there are fewer digital ads being placed. And that means...less competition.
Streaming TV services are surging but traditional TV viewership isn't going away…yet

Research shows that, right now, people are heavily consuming non-traditional streaming content through connected television (CTV) or over-the-top of the cable box (OTT ) devices.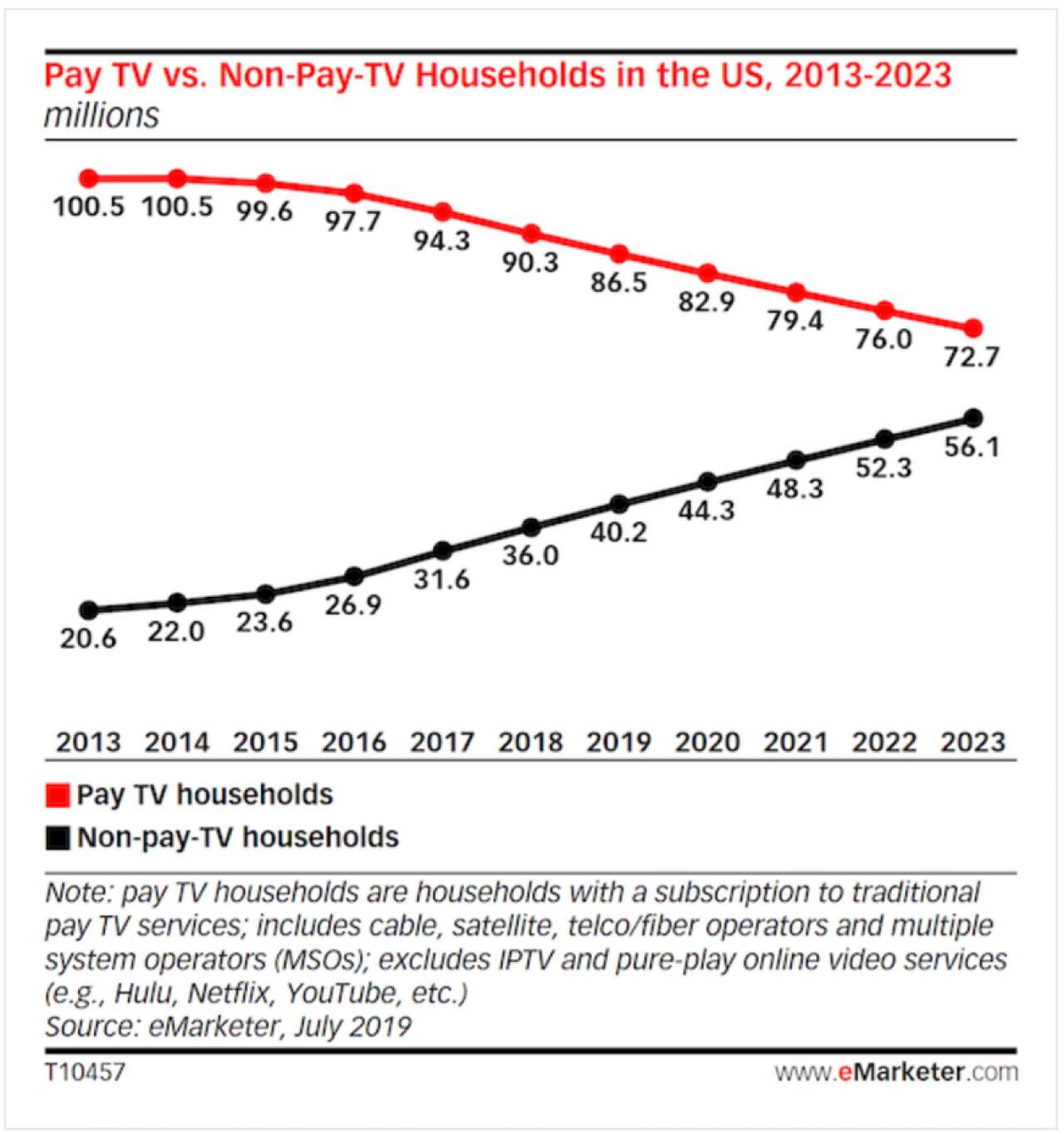 Think about it. What are you doing in the evenings during this #StayHome and #ActContagious movement? Very likely watching Netflix, Hulu, or one of their many competitors. So, if you're a brand with the resources to create high-quality video content but have historically run traditional TV spots, it may be a great time to test an OTT/CTV campaign. And it's a really good time to have stock in Netflix.
We don't want to discount the effectiveness of traditional TV ads here. There will be brands whose audiences are still watching traditional "pay TV." As an example, we've been running TV spots for one of our clients over the past several weeks, and their brand has seen extremely positive returns. Revenue for this client compared to the same time last year is up by 150 percent with website user traffic up by 233 percent. So continued traditional TV buys can be just as effective at driving awareness and conversion.
The key rule here is to determine where your customers live. The medium we chose for this client was dictated by the research, which showed exactly where their target audience consumed content. During unsettling times. don't just follow the short term trends. Follow your audience.

Tech giants are holding strong but face major pricing challenges

Outside of TV and streaming, the next big focus point for digital advertisers right now is Google and Facebook. These two tech giants reported strong Q1 earnings, and both companies have expressed positive future outlooks for their advertising businesses.
Moving into Q2, Facebook reported a YoY Q1 revenue growth of 17 percent, while Google reported a YoY quarterly growth of 13 percent. Both have ensured investors that their first two weeks of April continued to see stabilized ad spending. But at the same time, both companies have lowered the price of ad rates to keep advertisers interested. As demand for their "inventory" quickly diminishes, so too did their ad rates.
Agencies and brands alike have noticed 20 to 35 percent lower rates on cost-per-thousand ad impressions (CPM) rates during March and April for Facebook social ads. Meanwhile, Google's search-driven ad rates have also fallen victim to disappearing demand across many industries.
Travel, tourism, and entertainment are industries taking the hardest hits from the pandemic. In these industries, eMarketer has estimated up to a 15 percent drop on collective U.S. search ad spending during the first half of 2020.
While daily search volume remains high for Google, and prices to advertise there are incredibly low, digital advertisers are not taking advantage of the opportunity...yet. There may never be a better time to invest in these platforms than right now.

Programmatic ad cuts have been significant, but a quick rebound is coming

Among the massive scalebacks taking place across digital advertising, inventory that's sold in an automated fashion (programmatic inventory) has faced the largest and most immediate declines in spending.
The most common utilization for programmatic ad buys is brand awareness, or what marketers call "top-of-funnel" marketing. So, it's not surprising that automated buys were the first items cut from marketing budgets. When COVID-19 hit, brands started reallocating ad spend to other channels down in the funnel.
Meanwhile, major content publishers and advertising inventory resellers have been forced to heavily reduce their rates. Premium inventory sites like ESPN.com have taken massive hits in ad spending, reporting up to 99 percent reductions in YoY mobile ad revenue during March. But while the ESPNs of the world are getting hit hard by a lack of advertising funding, it's yet another opportunity for brands to capitalize on a down market.
On the flip side, the brands that have stayed active in the marketplace have reaped the benefits. They're paying up to 50 percent less than they paid two months before, for the same ads (same ad length, same time slots).The quarantined, sports-starved men out there are still checking that ESPN website for any inkling of an update they can get their shaky hands on.
But this isn't a permanent downward turn for digital publishers. Based on recent protective measures put into place by ad publishers, we anticipate the programmatic marketplace to recover quickly. As soon as sports and entertainment return this summer — alongside other news like coverage of the upcoming political race — rates will skyrocket. And the cheap window to advertise digitally will close.
While the digital marketplace has retracted in an attempt to overcome the effects of COVID19, brands have an opportunity to invest in digital channels now, while they're affordable. Now is the time to get ahead of the competitive market that brands will race toward as the world reopens in the coming months.
In part two of this three-part series, we will dig deeper into the trends related to advertising on digital streaming and TV platforms. We'll also consider what history teaches us about the effects of advertising during and after a recession. Stay tuned.
BACK TO Blog