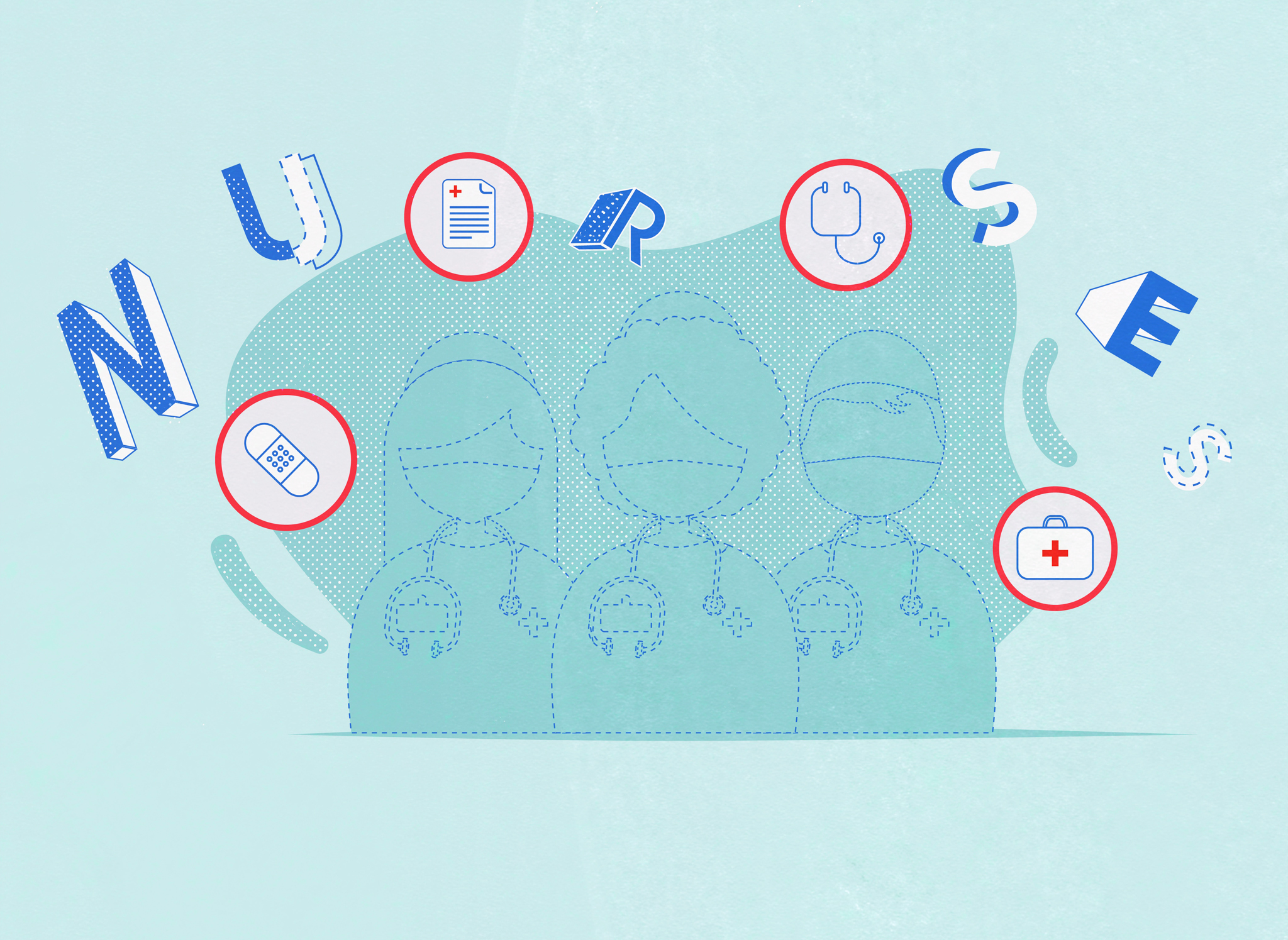 Can't afford to wait: Nurse retention needs to be addressed.
Let's face it: Every healthcare provider organization depends on nurses. They serve as the patient advocate and the face of your hospital or practice. Great nursing care means a great patient experience. Poor nursing care means poor outcomes, higher turnover, and can have a costly impact on reimbursement, reputation, and ranking.
Patients value great nursing care more than anything else you offer. Patients and their loved ones will tell their friends which facilities they trust and recommend when they are at their most vulnerable — and which they will not. Well-respected nurses — and plenty of them — equates to a successful healthcare organization.
We've identified three core elements of nurse retention you can start building into your strategy immediately. But first, we need to talk about the impact of nursing turnover and costs associated.
The cost of turnover
There is a legitimate financial risk to losing and replacing talented nurses in today's climate. Firstly, they occupy a substantial portion of your payroll. In fact, the clinical nursing staff makes up a reported 40 percent of health systems' operational staffing costs. And in 2018, they started leaving their jobs — and the profession — at an alarming rate that's only risen since the pandemic.
Bedside RN turnover reached 17.2 percent in 2018, with an average vacancy rate of 8 percent. Between 2014 and 2018, the average hospital turned over 87.8 percent of its entire workforce.
Every time a nurse leaves, it's costly. Take hospitals for example — each nurse turnover costs them at least $40,000. According to a 2019 National Health Care Retention AMP RN Staffing Report, the average cost of turnover for a bedside RN is $52,100, resulting in the average hospital losing $4.4M – $6.9M per year. PER YEAR. But you're losing more than just money…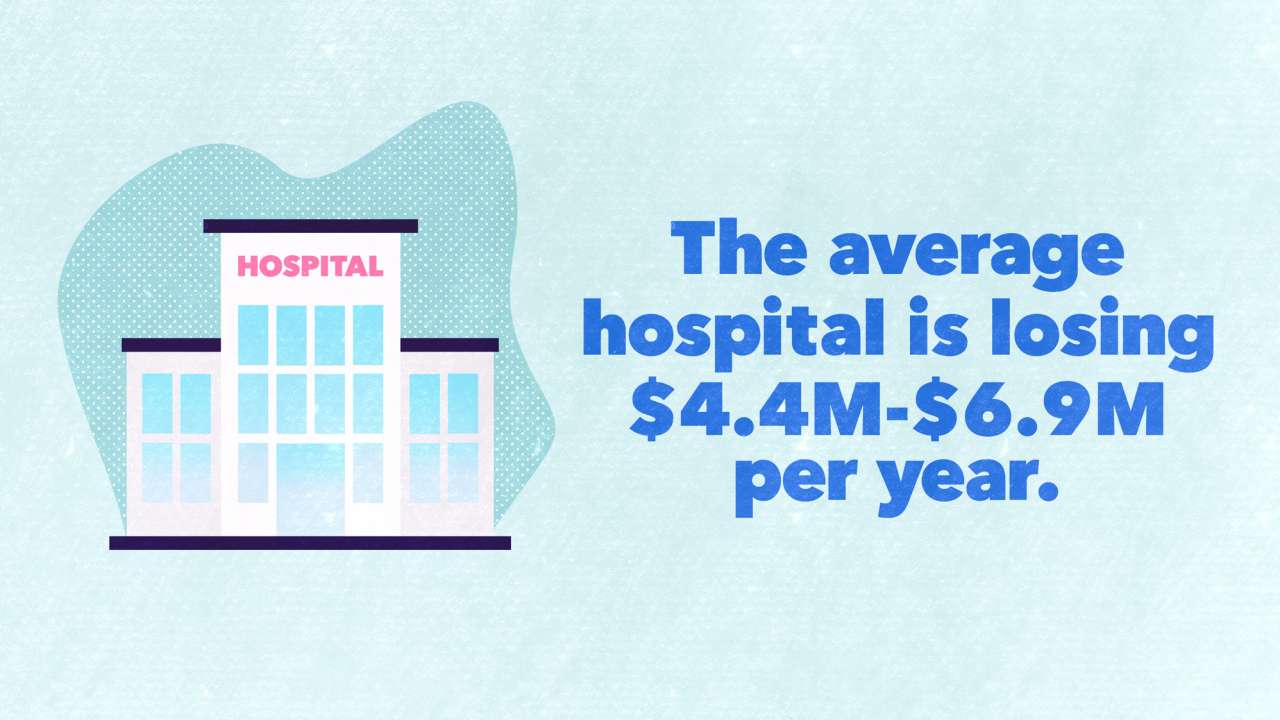 Losing nurses means your existing staff has to do more work to carry the load. The organization's morale will suffer, and you risk burning out the nurses you still have. Your patients will notice –– and all of those things will cost you.
Poor patient experience is one of the top reasons people don't return to a hospital or health system. That poor patient experience often stems from low employee morale. Low employee morale quickly turns into high turnover, and a shortage of nurses means no quick hiring solutions. The costs will compound over time, and that will be detrimental to the success of your healthcare organization.
Just imagine what you could be doing with an additional $4.4M – $6.9M in the budget each year.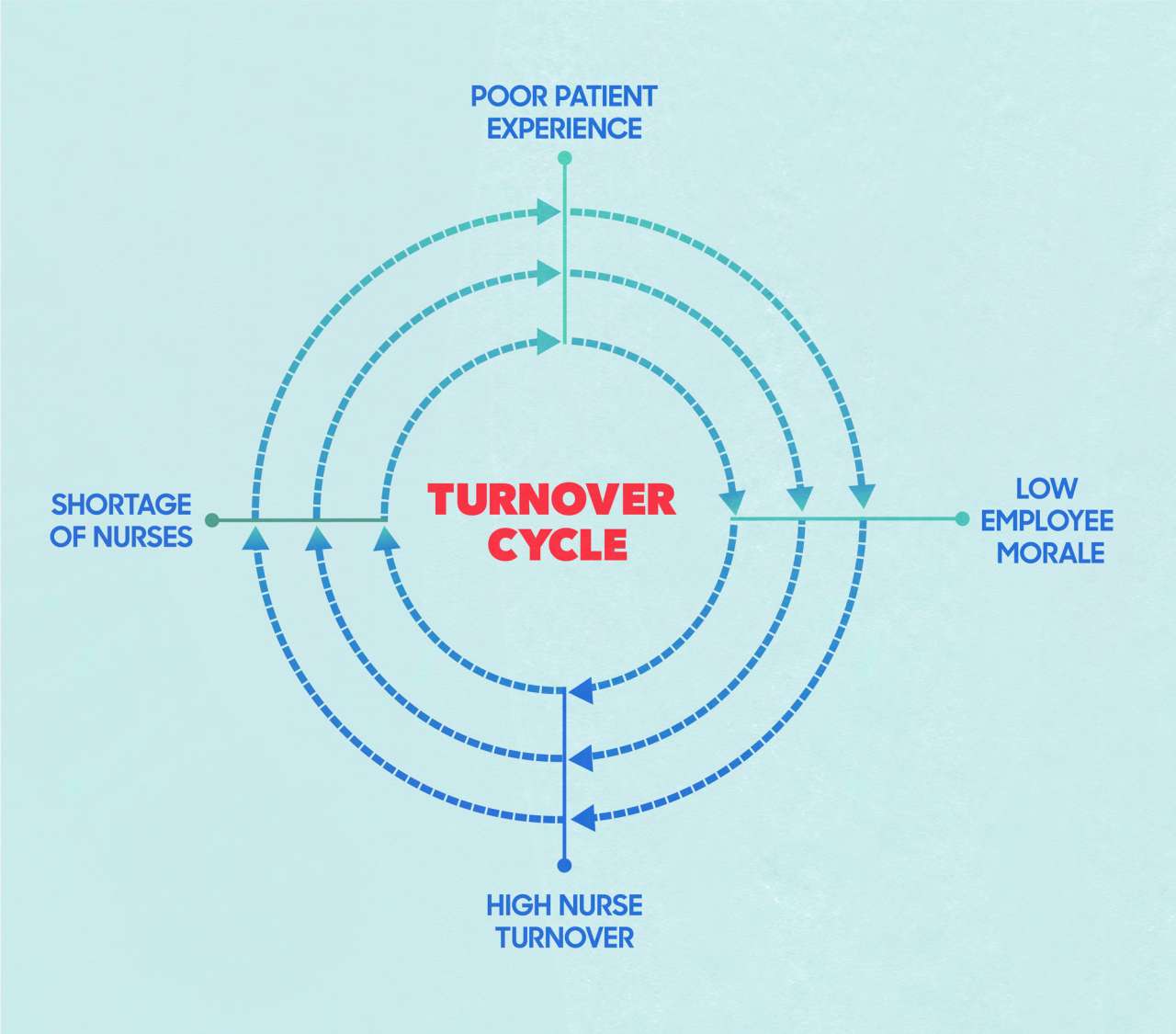 The nursing shortage situation
There's no question, nurse retention is one of the biggest problems facing the healthcare system today. The demand for nurses is only increasing. The projected job growth rate is 12 percent by 2028, which is much faster than almost any other occupation. The average age of RNs today is 50, and nurses from the baby boomer generation will leave a gap of 260,000 nurses or more by 2025. Meanwhile, the new nursing graduates entering to replace them expect very different things.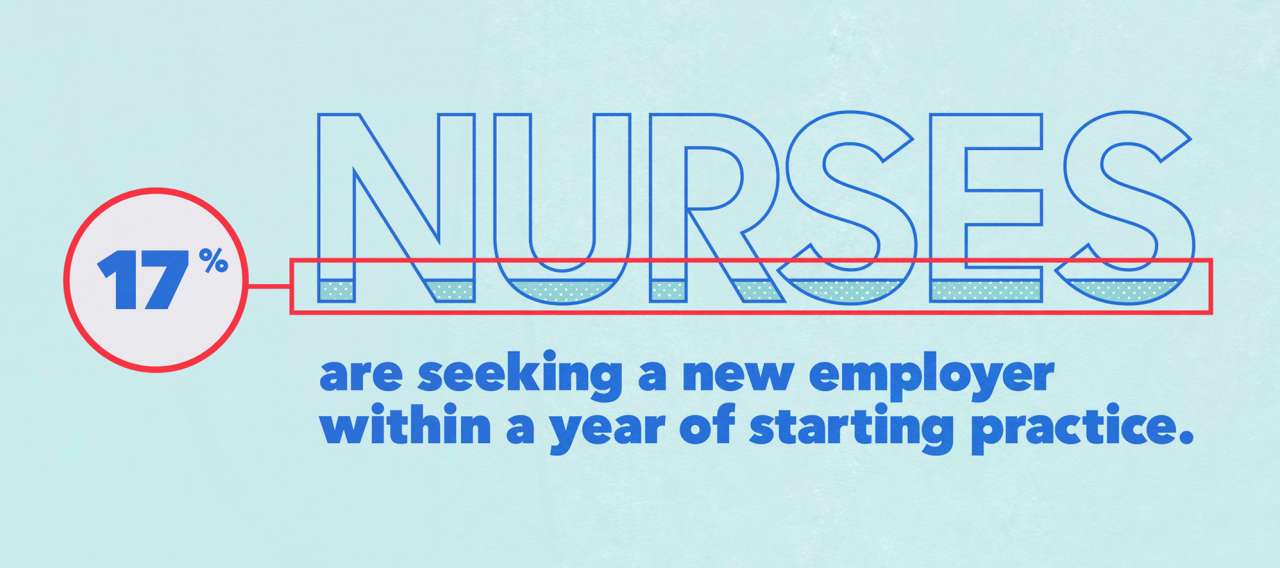 According to an AMN Healthcare 2023 study of 18,226 US registered nurses in 2023, 37% of Gen Z nurses say they are likely to leave nursing due to the pandemic, an increase since 2021. New nurses are leaving not just your hospitals and clinics, but the profession, at a staggering rate. Recent nursing labor studies suggest that as many as 1 in 3 new RNs will leave the profession within their first two years of practice. If they stay in the profession, it is harder than ever to earn their loyalty.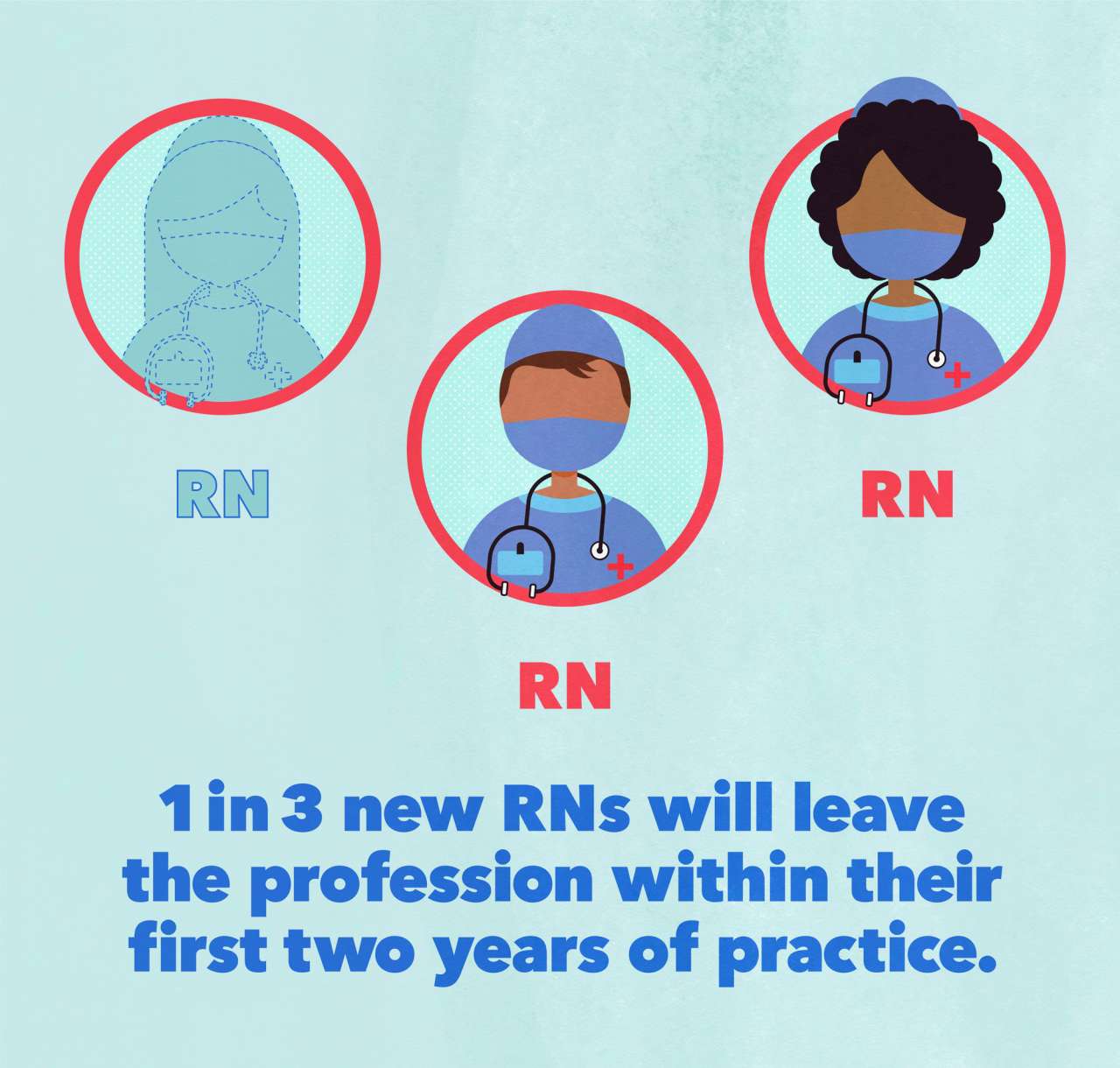 In a 2022 report, McKinsey & Company estimated a gap of 200,000 to 450,000 nurses nationwide by 2025. The most effective way to approach a deepening shortage of nurses is to hold onto the great nurses you already have.
Nurse retention will have more than one significant ramification if it's not addressed head-on. Amidst a shortage of nurses on staff, the nurses you do have are likely being overworked and underappreciated.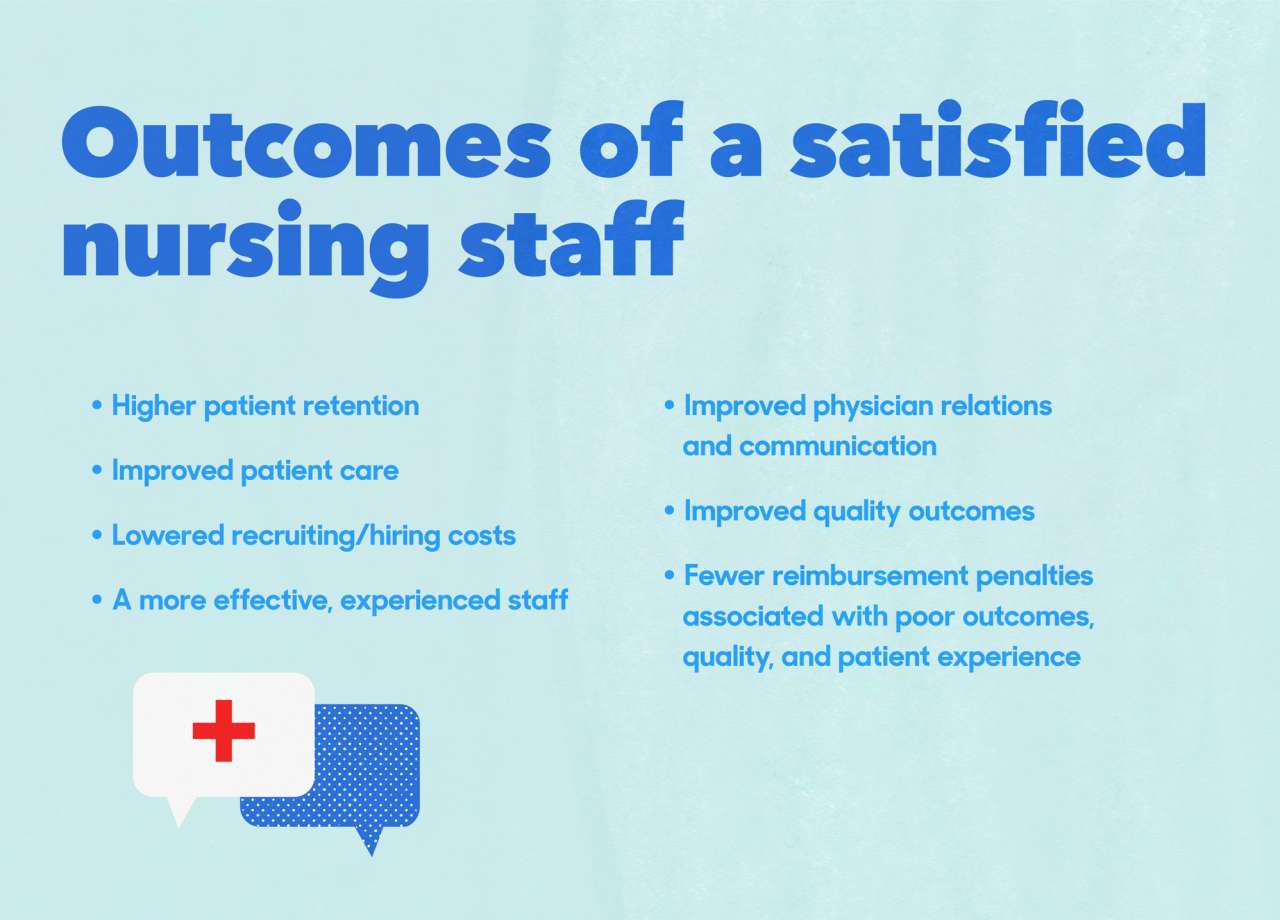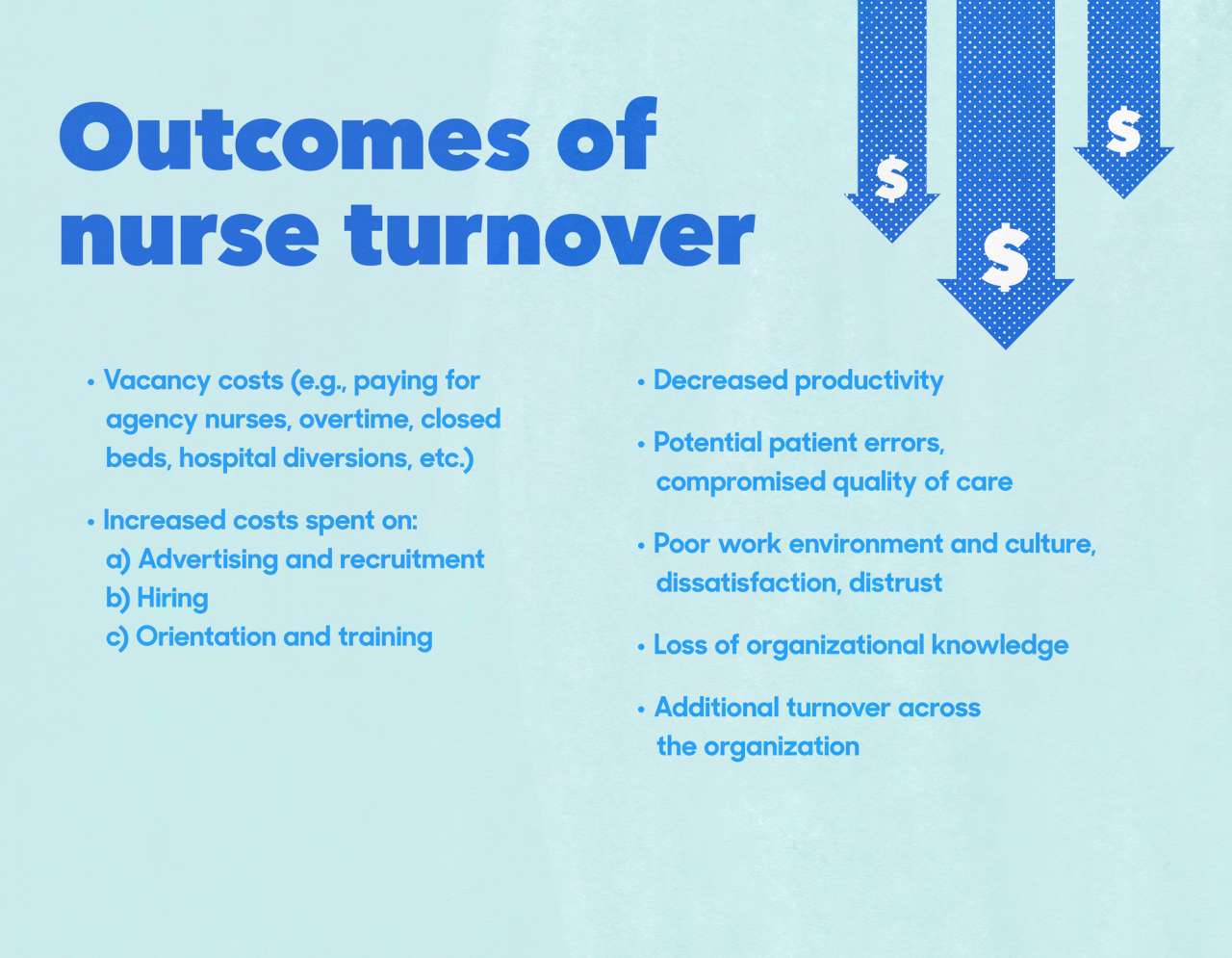 Reports completed by the American Nurses Foundation in December of 2020 say that exhaustion continues to be a top issue for nurses across the country. Your organization must develop a strategy in order to avoid exhausting your nurses. The alternative is losing them.
3 Core Elements of a Nursing Retention Strategy
People crave recognition. They want to be seen and appreciated. Nurses are just people, and they've chosen an extremely selfless profession. As their current employer, you can stand out from the competition (other hospitals, practices, and health systems) by searching for simple ways to improve morale.
1. Find out why your nurses are leaving
Ask them why
Surveying your staff in a confidential way will be an important first step. Let them know you are listening. If you are not regularly conducting surveys of your team engagement and budget is a concern, consider taking advantage of the free surveys from the American Medical Association (AMA). These were developed as part of the AMA's efforts to support resilience across the medical profession. They've had more than 60 organizations use their surveys in 2020 and have proven to shed light on how organization benchmarks stand up against national results. If you can dedicate a portion of your budget to consistently surveying your staff with more personalized questions than what AMA offers for free, ask your agency partner if they can help. A more personalized survey experience can be extremely effective
Determine priority needs
Surveys are step one, but don't stop there. Work to identify which groups have the highest need for intervention. In one series of employee focus groups we conducted for an academic medical center, we found employees were often growing restless 18-24 months on the job, which helped the team focus on developing a customized retention strategy for those employees.
Make changes
Remember that your work doesn't stop with a survey or focus group; it must be followed up with tangible changes that address the key issues you identify. Show your staff that you're serious about their well-being, and it will yield results. As an example, one academic medical center included signs and newsletters stating what improvements they made that came from employee suggestions. Those suggestions included lighted bike paths, water fountains that were water bottle friendly, upgraded nursing lockers, and a tuition forgiveness grant for nurses who stayed with the hospital for at least 4 years.

2. Create partnerships to provide added benefits, support, or perks
Think outside the box
Pay raises and system changes (such as charting optimizations) are often the most impactful changes a practice or health system can take on, but finding supplemental ways to make your nurses' lives easier can go a long way too. Initiate partners in your community to provide tangible support. For instance, at the onset of COVID-19, we helped to initiate a partnership between USA Health System and Shipt, a grocery delivery service. The pairing led to more than 900 USA Health employees taking advantage of an annual Shipt membership offer at no cost to the employee or the health system. Consider if there might be a partner in your community who would be interested in supporting your staff.

3. Communicate appreciation in a more impactful way
Don't just say "thank you"
Saying "thank you"...again... can elicit more eye-rolls when the message is not communicated correctly. The words "thank you" and real appreciation are not the same thing. Use opportunities like Nurses Week (May 6-12) to rally the community again or remind nurses of the lives they're impacting — it's the acknowledgment of the hard parts of their jobs that can act as the biggest source of encouragement. But don't stick to publicized appreciation weeks. Make appreciation a part of your routine. Use real patient stories to show your incredible nurses how much they mean to their patients.

Billboards have also proven effective in this area. We developed solutions for an Idaho-based community health system to help them show appreciation to their staff amidst the pandemic in 2020 on their commute into work.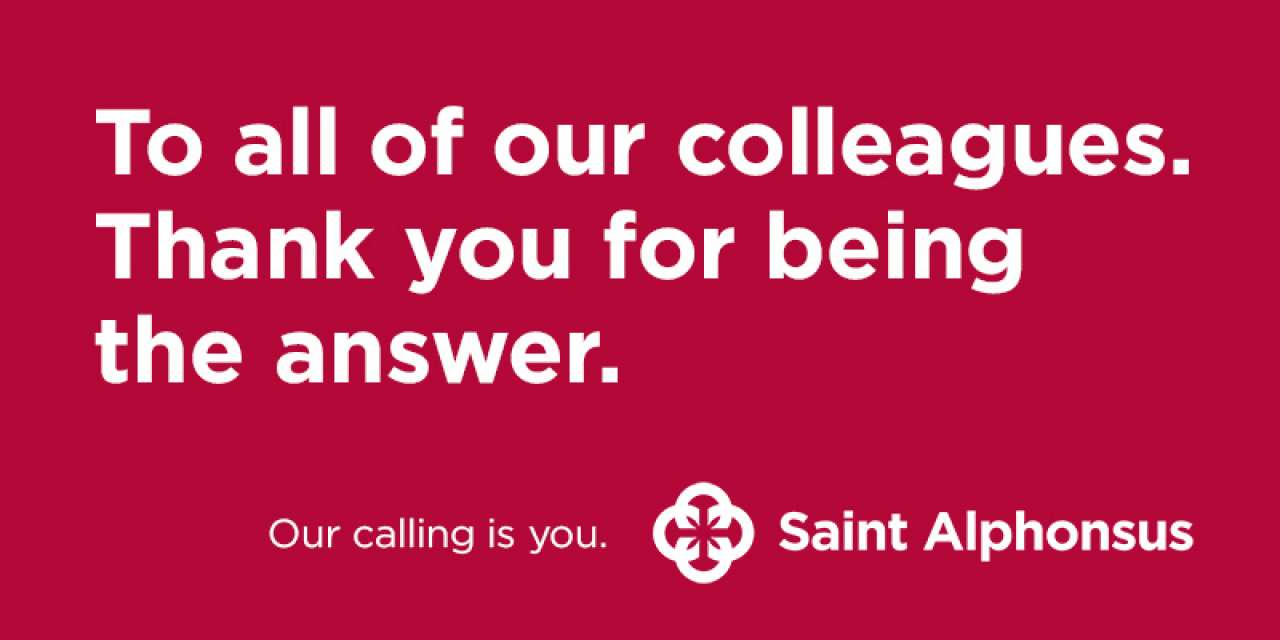 Utilize the power of peer praise
Who is communicating the "thank you" message can make a big difference: Nurses routinely report a desire to receive more feedback from their direct supervisors. How can you partner with nursing staff leadership to equip those supervisors to celebrate the great work their staff is doing?
Building a plan around nurse retention cannot wait
The pandemic expedited the already growing need for nurses. And because nurses are such a valuable commodity to every health system, they can come and go without much risk to their own career paths. With the predicted need for an additional 1.1 million nurses in 2022, you cannot afford to lose the nurses you've invested in already.
The burden falls on the employers to create an environment of consistent communication, appreciation, and acknowledgment, as well as tangible reasons to stay.
The first step in the right direction is to find out if and why your nurses are unhappy and therefore, more likely to leave. You probably already have some hints. But in order to move forward and avoid creating an even bigger staffing hill to climb, you need real feedback from your current nursing staff. Make it anonymous. And take it seriously.
Medical researchers don't look to uncover groundbreaking insights so that they can say they learned something. They do it so those insights can be applied. The results? Life-changing medications, procedures, and treatment plans that impact millions of lives today.
Information is only as useful as the actions taken from the learnings. Whatever you learn from your surveys — take action on it.
BACK TO Blog