Turning our four legged friends into TikTok's latest influencers.
ANGA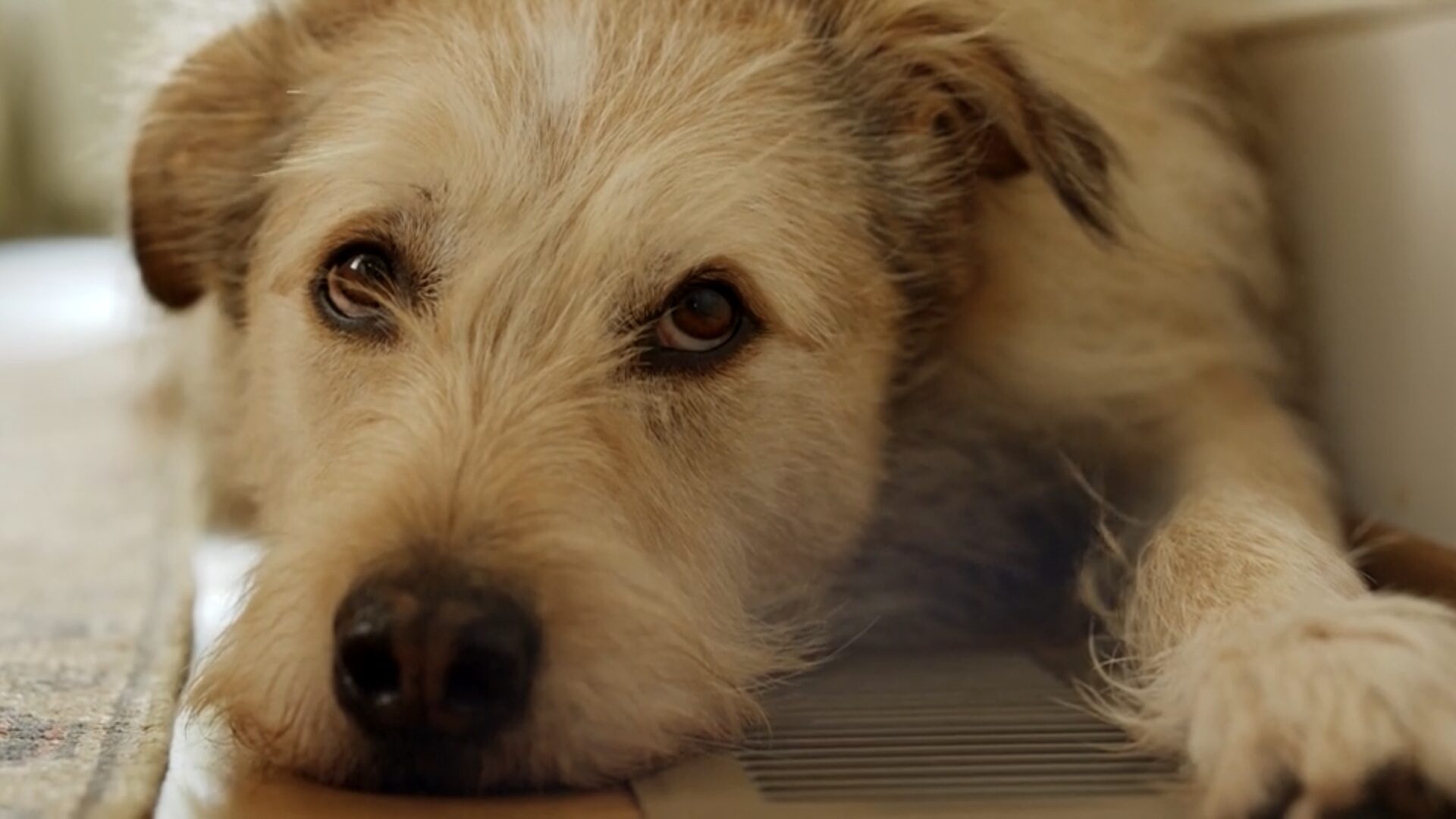 situation
The Alabama Natural Gas Association had a tough ask. Help aspiring millennials understand the benefits of natural gas and realize they have a choice when it comes to their home's energy.
approach
We knew we needed to target first and second-time homebuyers and educate them about the benefits of natural gas in making their homes luxurious and comfortable. But how do we get them to actually pay attention and drop any skepticism? Simple. We hire the most important member of the family to do the selling for us. The family pet.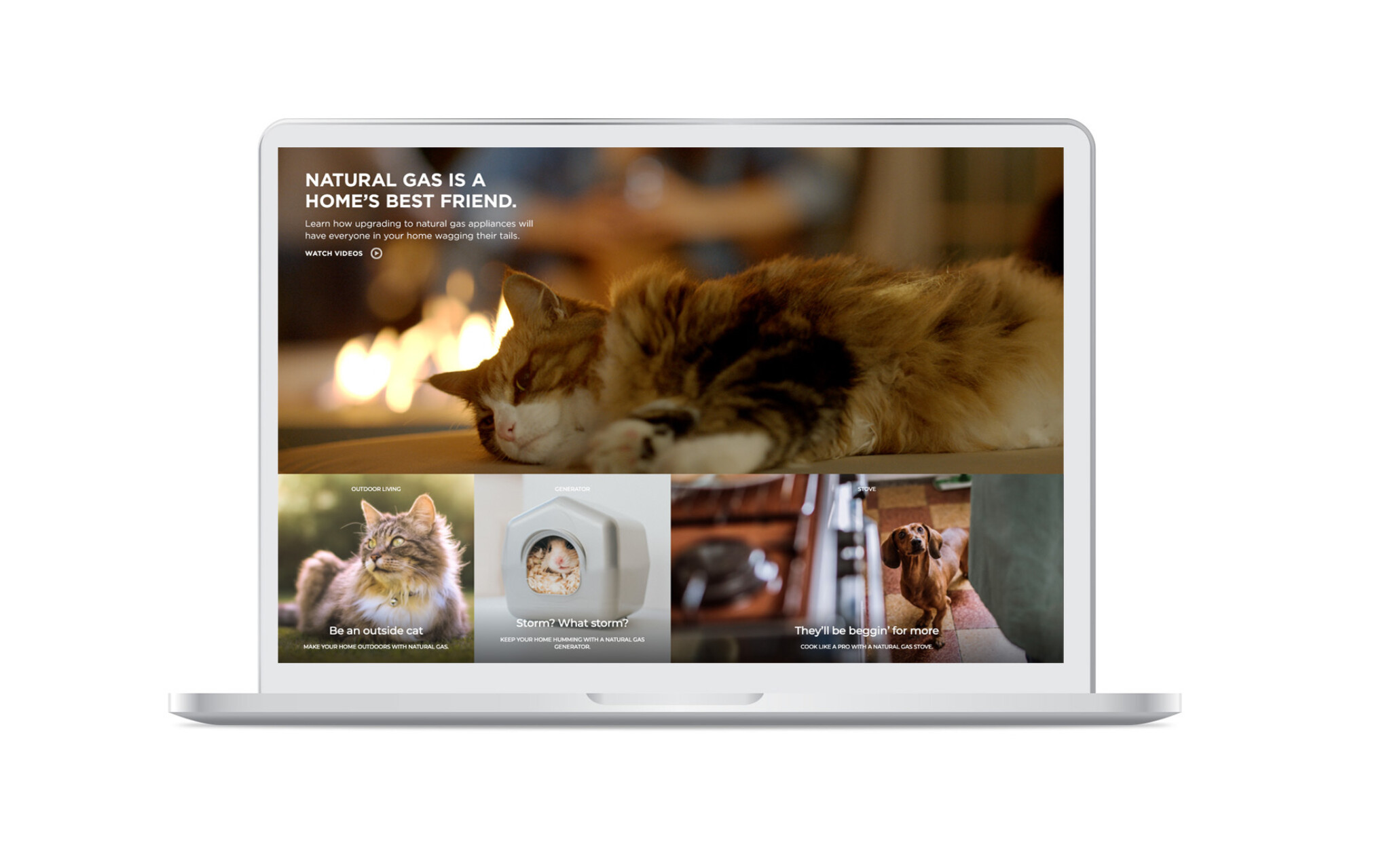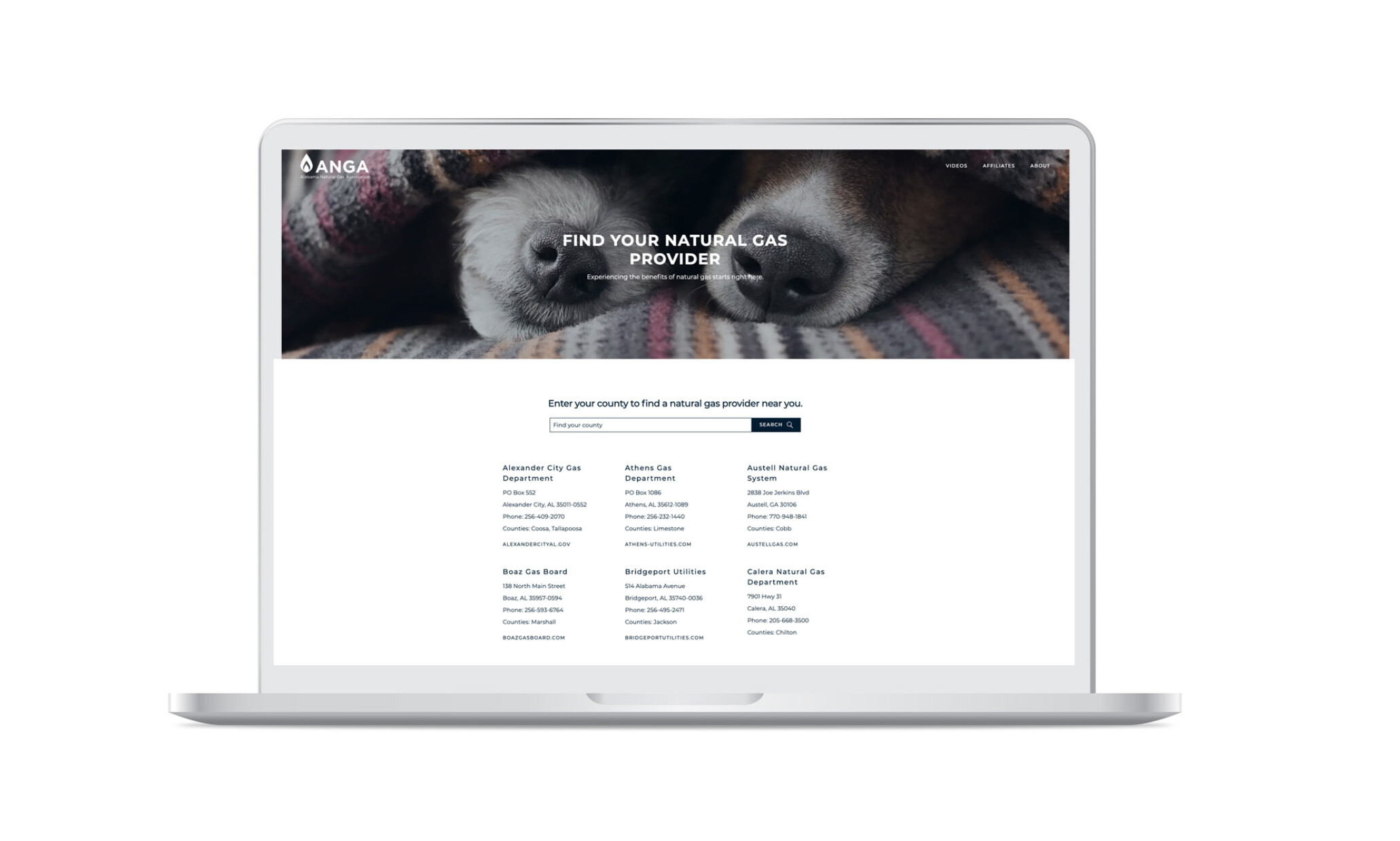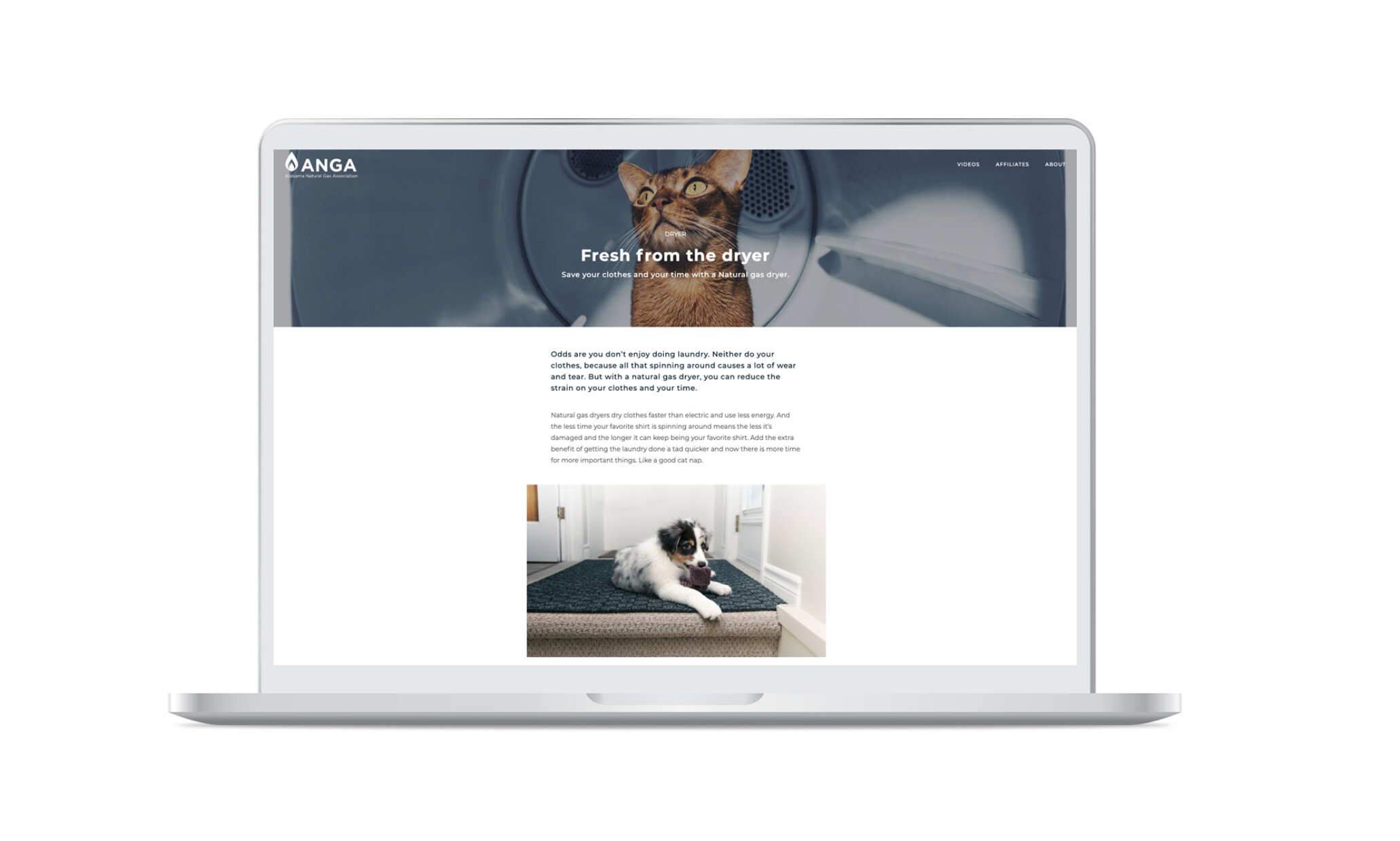 Solution
For many millennials, no one's comfort and well-being carries more weight than their "fur babies," so we created a multimedia campaign entirely from the perspective of the family pet. A dog may be man's best friend, but natural gas is a home's best friend.
We delivered all the benefits of natural gas, but in a language our youthful audience cared about, with memable animated gifs on TikTok and Instagram, and sponsored posts from local influencers.