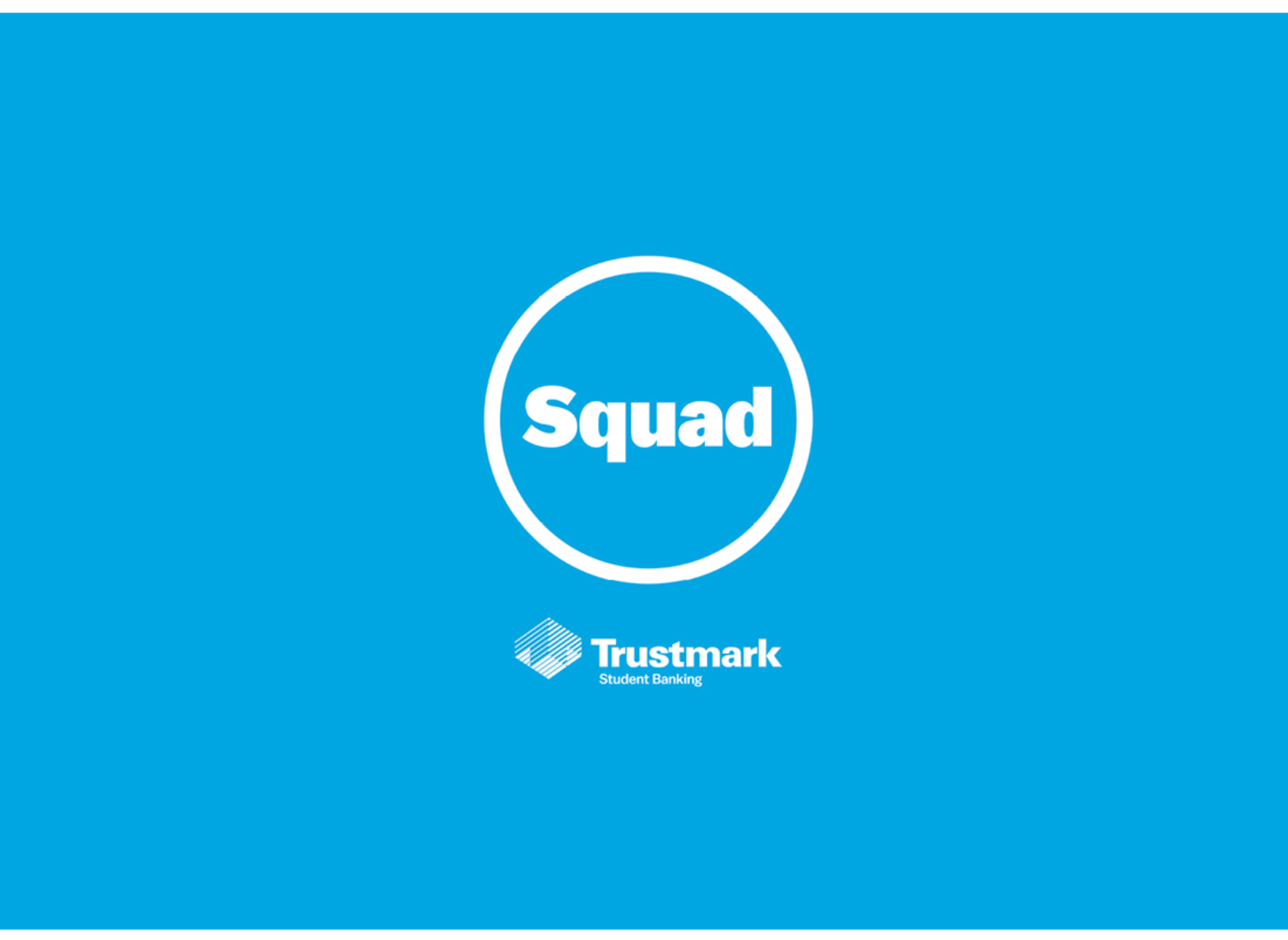 Case Study: Millennials and banking.
Statistic after statistic shows that America's largest generation doesn't access money the same way their parents do. And they don't really want to access it that way. They want to be able to trust their financial partner and know that they'll deliver the tools needed for them to bank with less stress and more trust. For a marketing agency, that means an opportunity to reach a unique audience in a unique way. That's why Trustmark Bank hired us to help reconfigure their student banking service.

PROBLEM
When 71 percent of Millennials would rather go to the dentist than hear what their bank has to say, it's time to rethink how banking to this generation is done. We talked to scores of young people in Generation Z, read countless studies and industry reports, and talked with leading financial technology experts about the current banking transition. Some of the responses were as expected, and some were not. Here's what we learned about the audience:
About a quarter of Millennials cite lack of a mobile app as a primary roadblock to engaging with their bank
More than 80 percent are willing to switch banks if it means more rewards
Half of them don't believe their bank has anything unique to offer
Millennials want a bank that helps them solve their debt problems, as the average Millennial has $29,000 in debt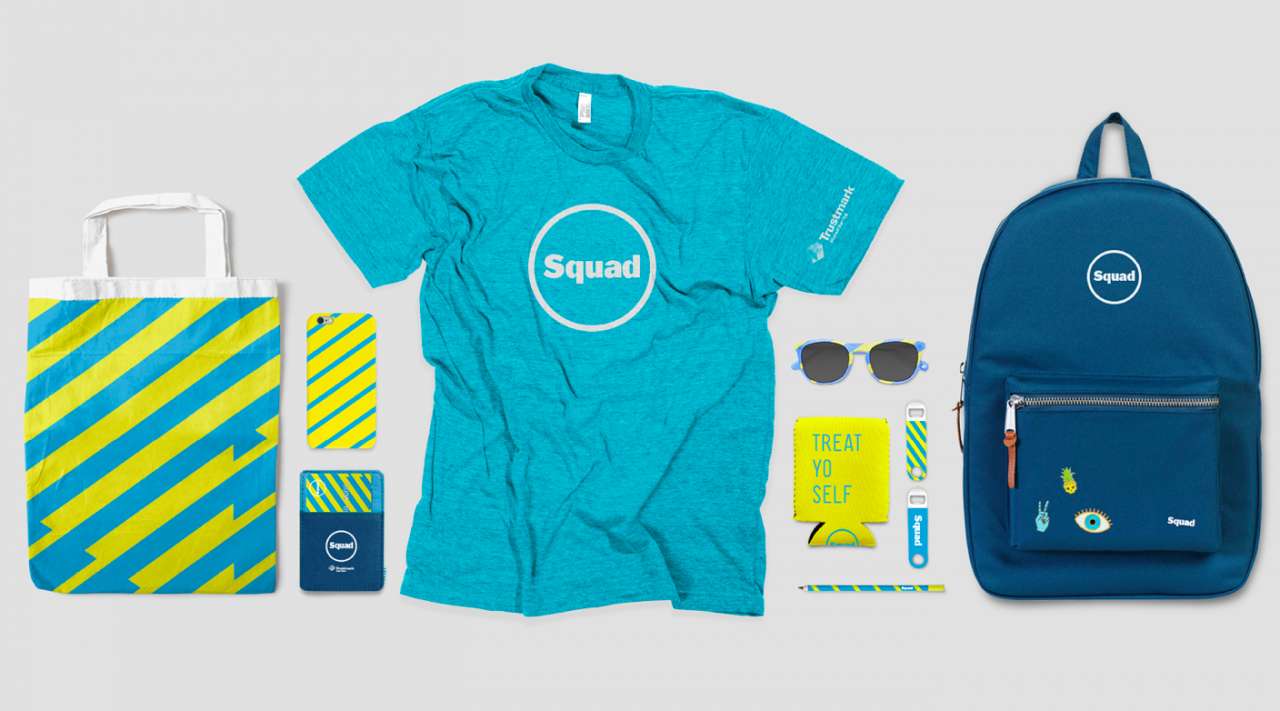 SOLUTION
We wanted to provide a solution that was an authentic experience to this audience, so we designed things that the Millennials on our team were connected to. We gave it a name that resonated with this group and also designed swag for giveaways, an app, customizable debit cards, and a website with custom content that was built to serve their needs.
We also wanted to make sure that key college towns knew that Trustmark had a solution for them, so we worked with local branches to design point of purchase (POP) materials that would speak to this ground, and supported this through a digital ad buy.
Parents were also a key part of this campaign. We knew that the majority of student checking accounts were opened by parents, so we wanted to make sure they understood the benefits of banking with Trustmark.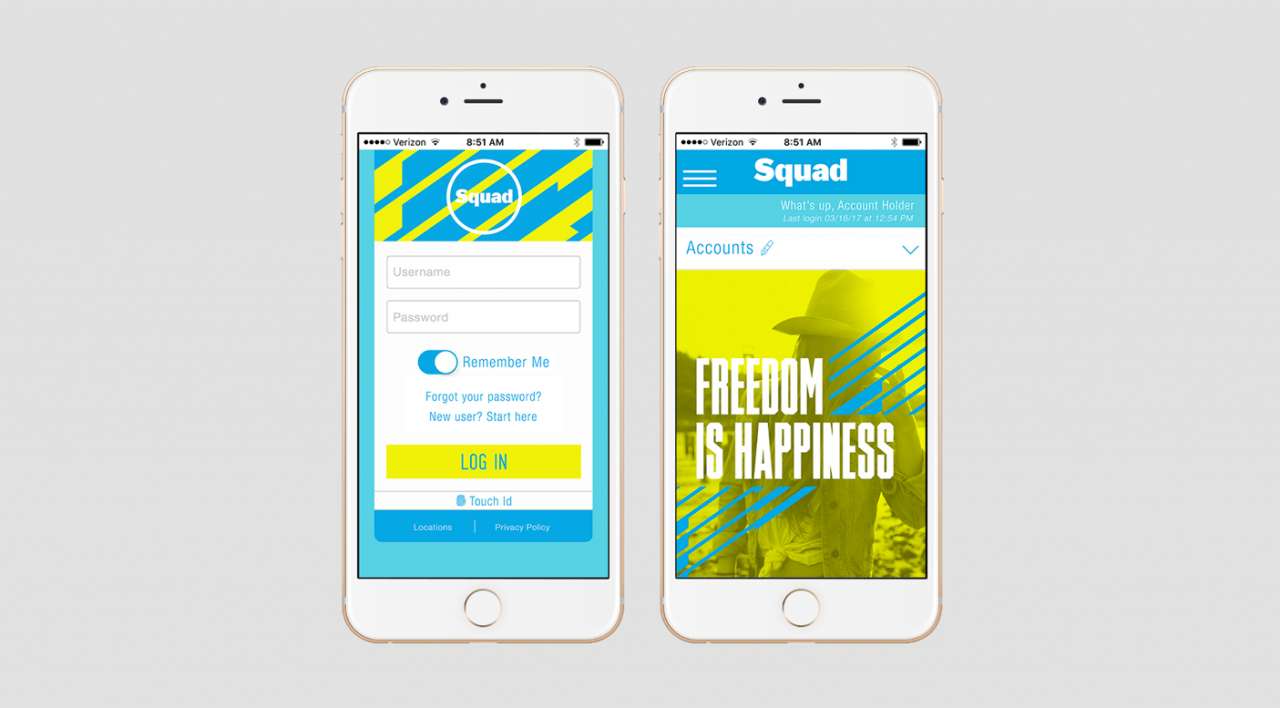 RESULT
Year over year (YOY) increase of 64 percent in number of student banking accounts opened.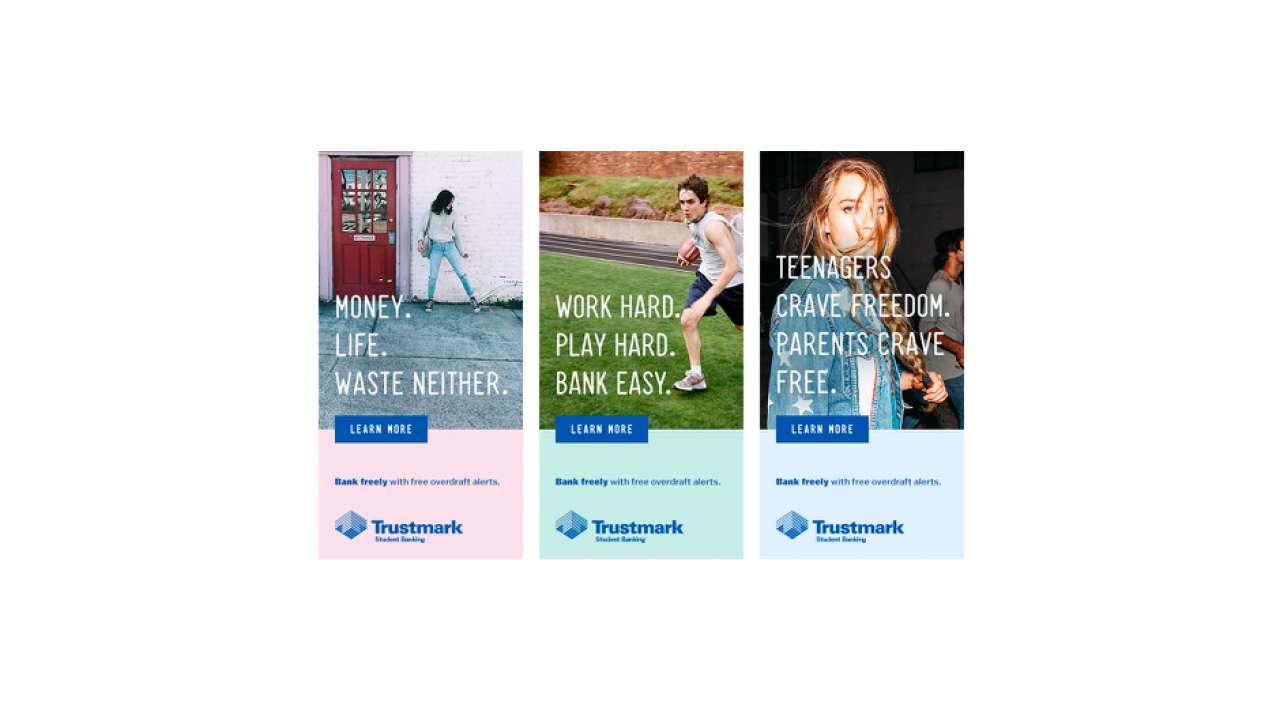 BACK TO Blog